BI Phakathi is mourning passing of his biological father
Facebook user, inspirational and motivational speaker BI Phakathi lives his life doing random acts of kindness for those around him. He is known to encourage people to spread love by helping those who are less fortunate.
His Facebook page is filled with videos of South Africans being assisted in many ways. In this particular video, a young man is being assisted at a grocery store.





On Tuesday evening BI Phakathi shared the heart breaking news to public about the passing of his father. Details surrounding Phakathi death are still unclear, but news of his passing was revealed by his son, BI Phakathi, through a post on Facebook and Twitter on Tuesday evening.
'I just lost my biological father this evening am not at my greatest place emotionally , I would like to take this time off as a sabbatical from the public in mourning and honor of my father, thank you for understanding and your love is highly appreciated 💔🙏'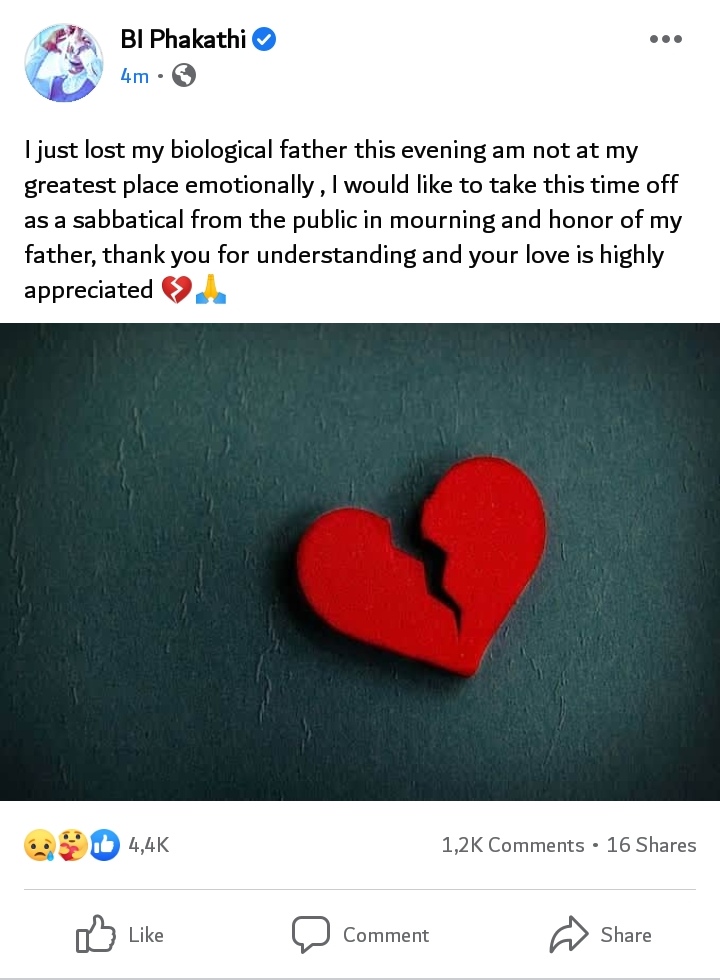 I just lost my father, my superhero is gone💔I will always love you baba, rest in peace Mpangazitha pic.twitter.com/LopbbTuPCr

— BI Phakathi (@biphakathi) July 28, 2020
Rest in peace Mpangazitha