The president's address on the 27th of June 2021 came with some new rules and regulations that are to take place under lockdown level 4. These rules are to be observed and respected without fail. those who may fail to observe these regulations might find themselves facing jailtime for up to 6 months.





1 Not wearing a mask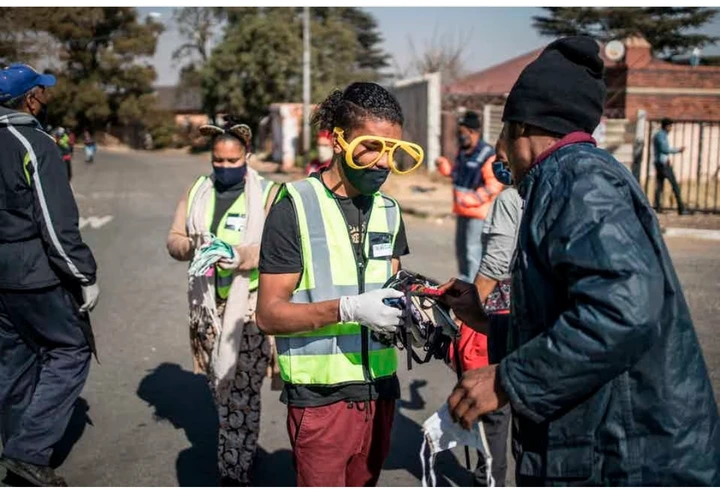 Walking in a public space without a ,ask is a huge offence and could result in one being fined or arrested therefore make sure you have a mask at all times if there is need for you to go out.





2 Illegal sales and purchasing of alcohol
Although alcohol has not been banned the selling and purchasing of alcohol has been banned and people should try not to get alcohol illegally because if they are caught they will be arrested. This also includes home brewing of alcohol with the intention of reselling. It is a huge offense that will definitely lead to persecution.
3 Religions gatherings
Churches have been closed under lockdown level four therefore people should not be gathering under any circumstances for worshiping purposes. church services should be done virtually that way the Covid 19 virus can be contained as it has become more deadly than ever





4 Social gatherings
Social gatherings have also been prohibited therefore people should try as much as they can to stay indoors if they can work from home it will be best.
5 Eating in an open restaurants
Restaurants have been limited to deliveries and online orders therefore no one is allowed to open a restaurant for walk in and if anyone is caught doing so they will be arrested.





As much as it is a difficult time for a lot of people considering a lot of people have been affected financially it is still important o adhere to the lockdown regulations to avoid being arrested and this also helps in the managing of the virus up until a lot of people have been vaccinated.