INFOGRAPHIC: 8 Important Guidelines & Information for South African Lockdown
President Cyril Ramaphosa has announced that a countrywide lockdown will come into effect on Thursday. The 21-day lockdown is the latest government intervention to try and control the spread of the coronavirus.
South Africa will go into lockdown from midnight on Thursday, March 26 until April 16, the president announced on Thursday night.
The president said the lockdown was mandatory and had to be implemented to ensure that the spread of the Covid-19 virus is reduced and the curve is flattened.
South African Lockdown Guidelines & Information
1. What is a lockdown?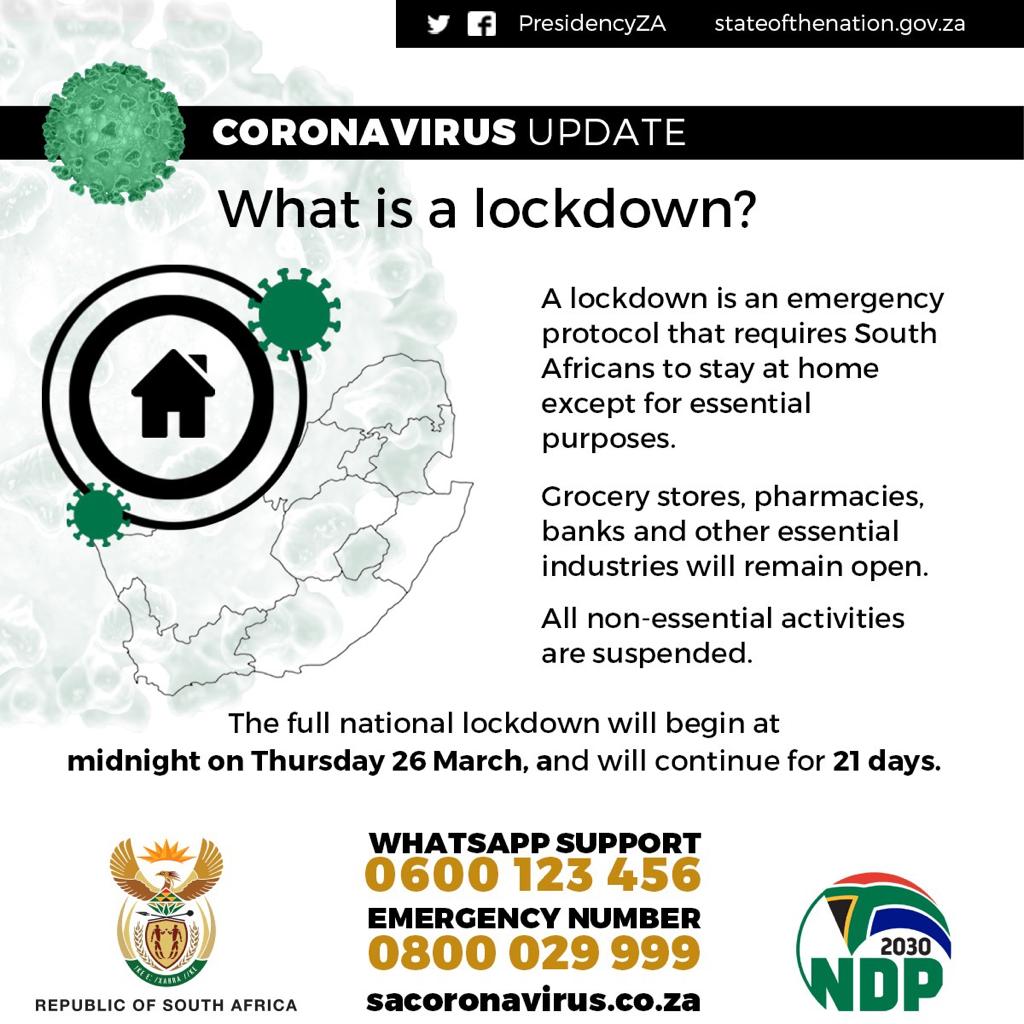 2. What is the purpose of a Lockdown?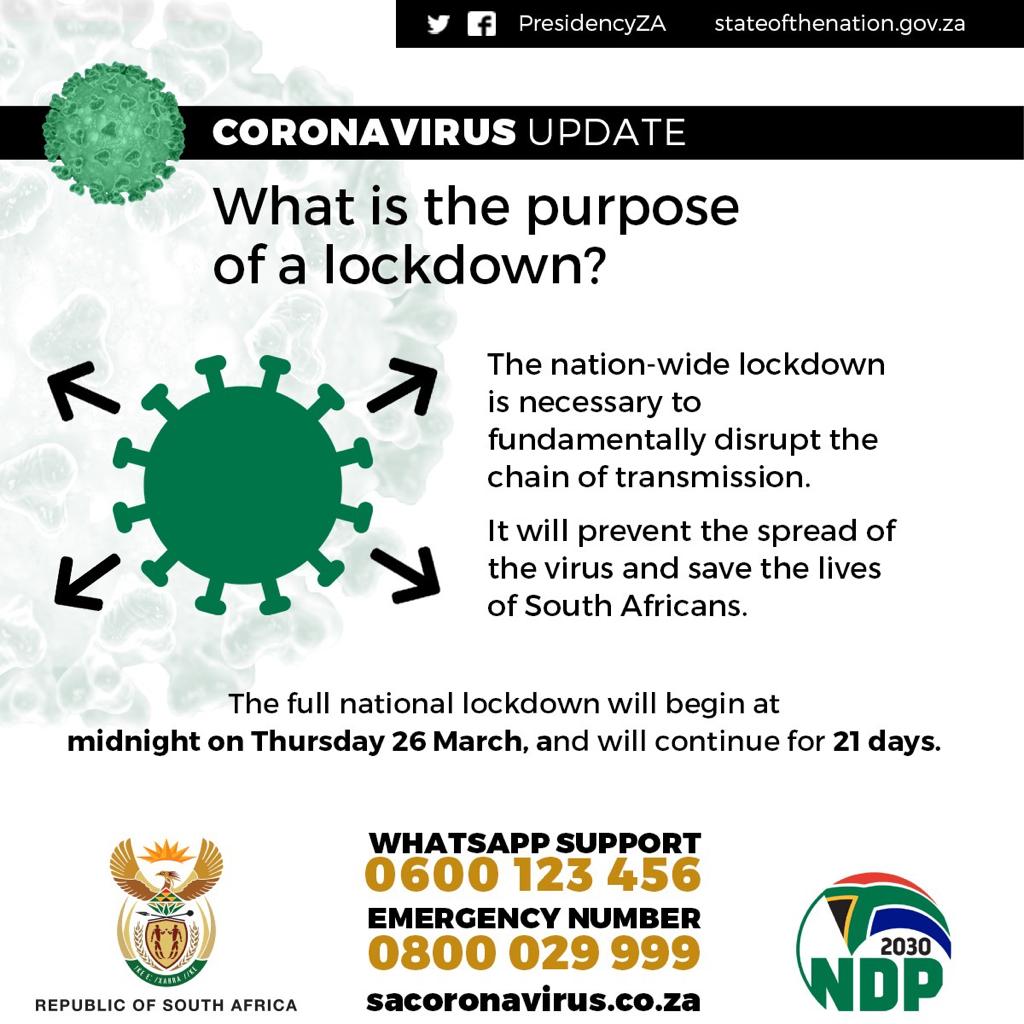 3. What will I be able to do under Lockdown?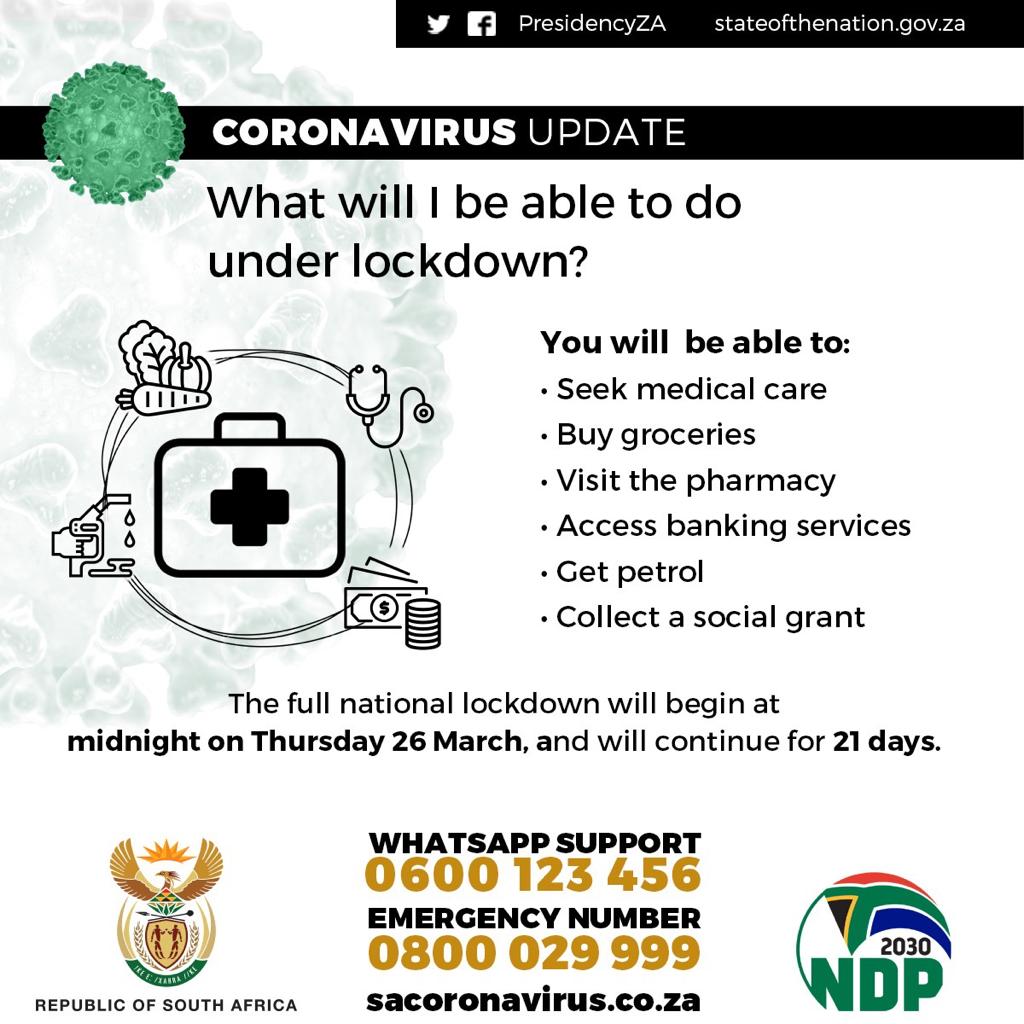 4. Who will remain at work?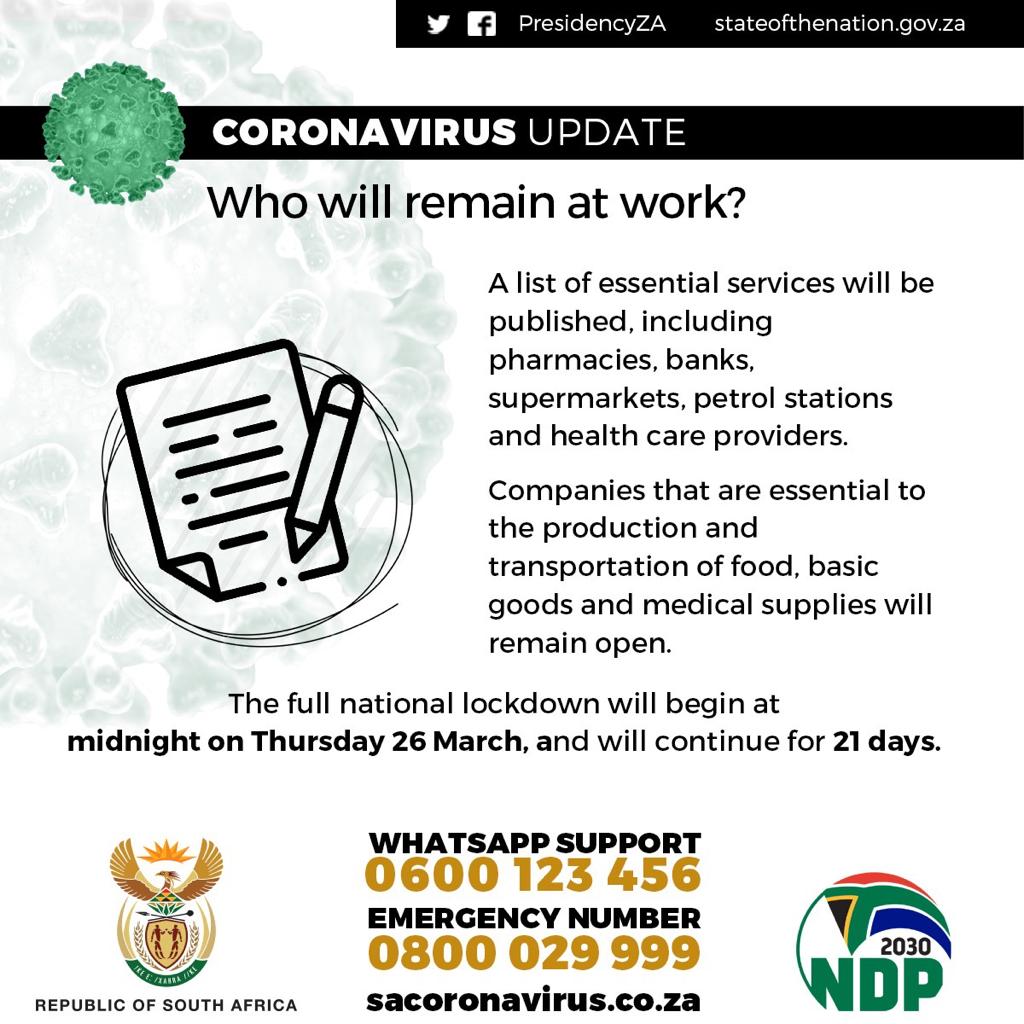 5. What if you have an emergency?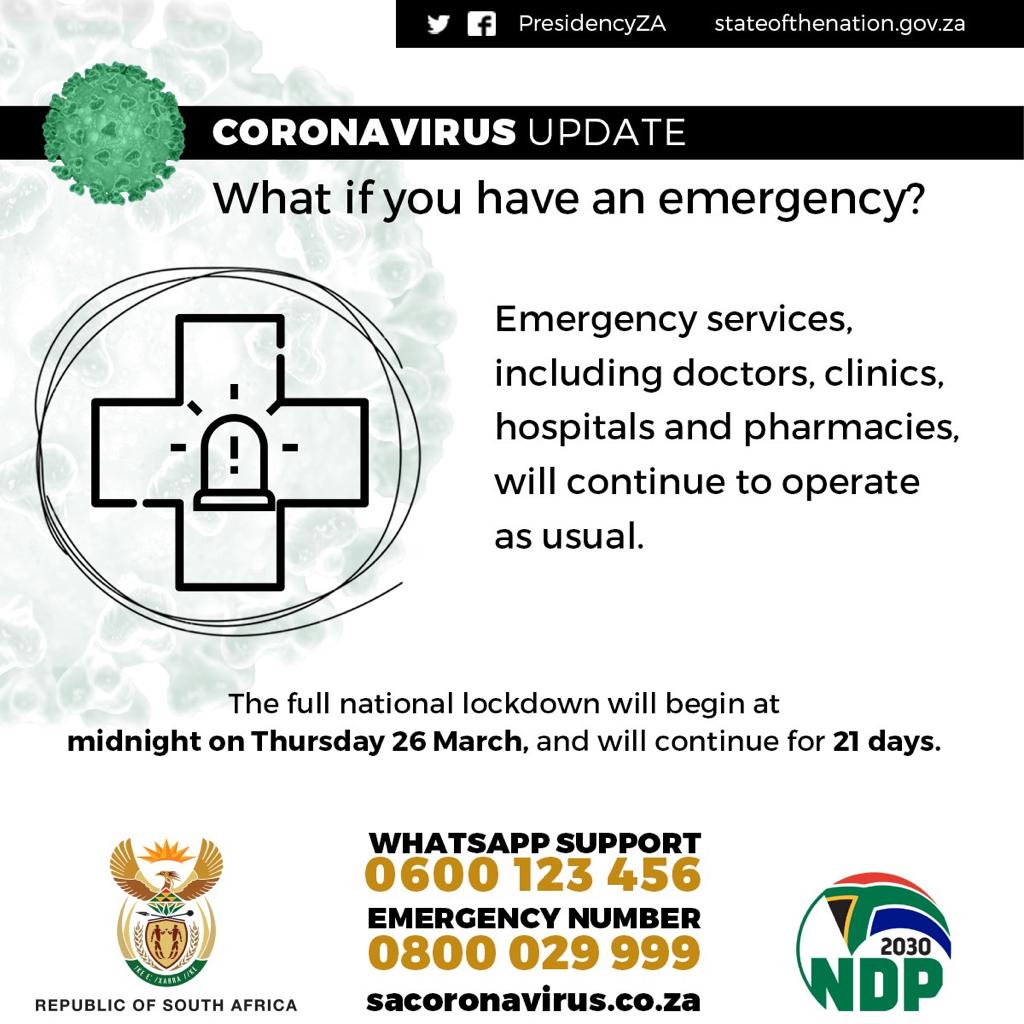 6. Should you stock up now?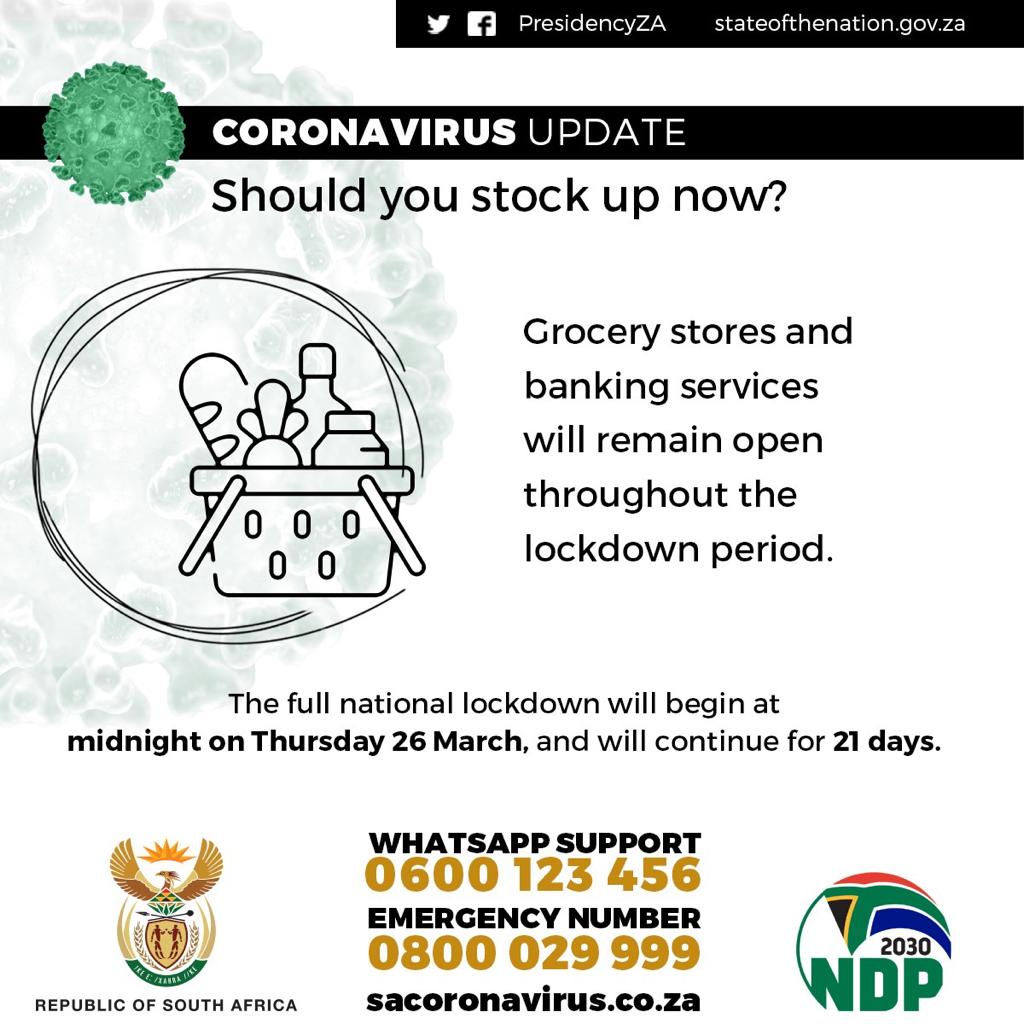 7. Can you go to work?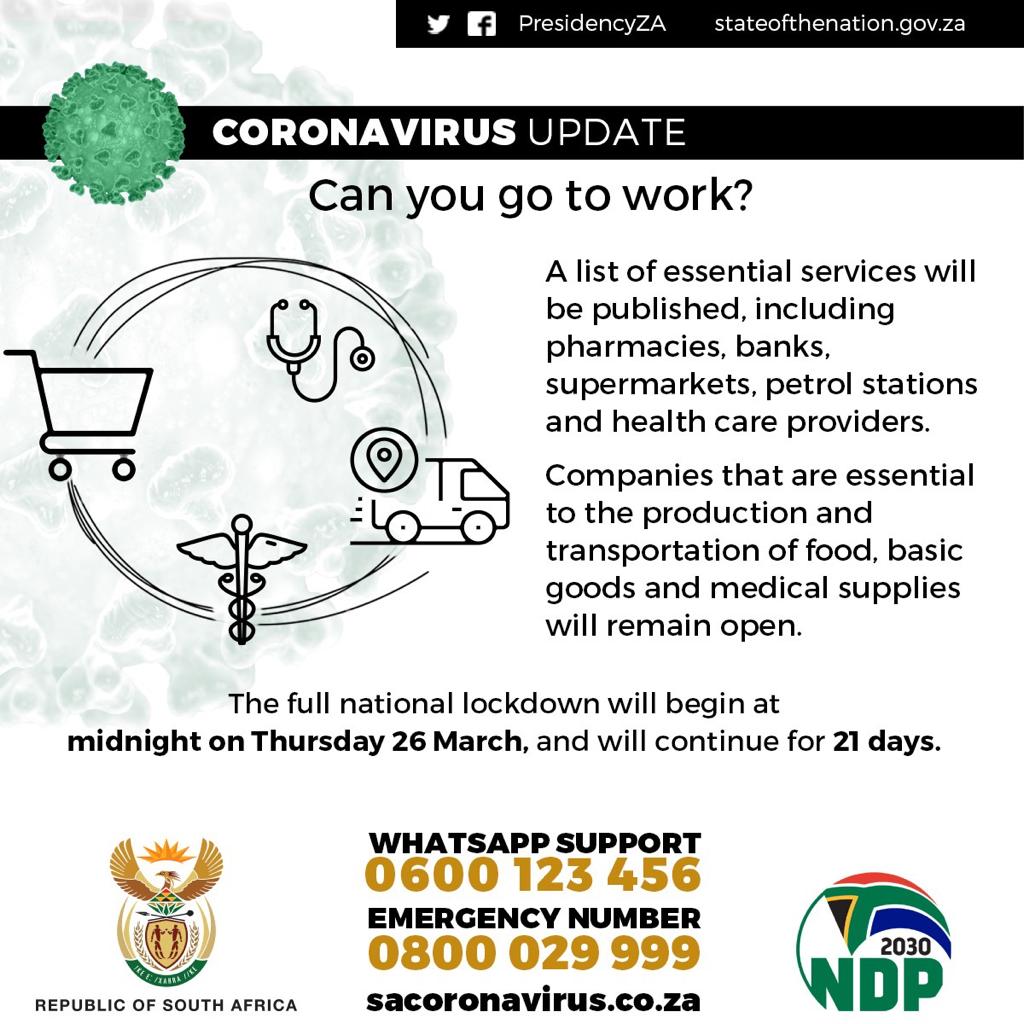 8. What happens if you break the rules?