New cinema has DOUBLE BEDS instead of seats



A new concept cinema has opened in Switzerland in which viewers recline in double beds rather than traditional seats.
The 'VIP bedroom' screen opened on Thursday inside Cinema Pathé in the northwesterly municipality of Spreitenbach near the Swiss-German border.
While they hope to entice fans of home-streaming services like Netflix and Amazon Prime, cinema operators waved away concerns about hygiene and inappropriate activity taking place during the screenings.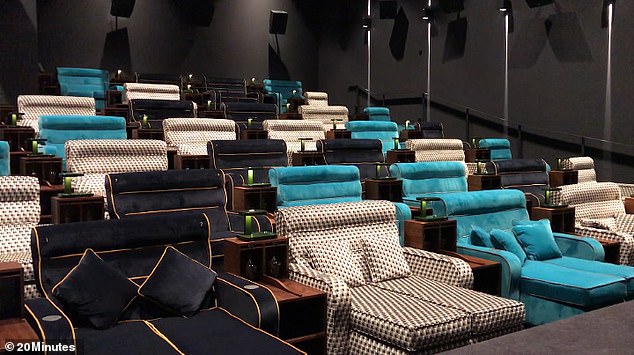 VIP experiences include a theatre with double sofas (pictured) as well as a 350-capacity IMAX screen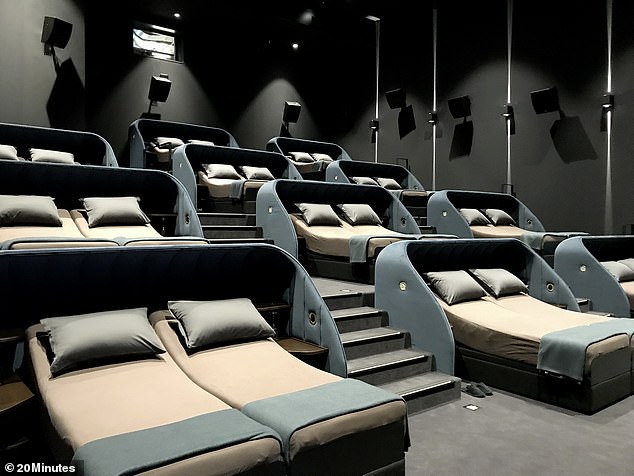 The VIP bedroom in the newly opened Pathé cinema in Spreitenbach, Switzerland features 11 double beds with adjustable headrests