A popular Port Elizabeth tavern by the name of "Emalaydini's Tavern" uploaded a series of pictures that were taken during the festive season, on its official Facebook page. On it there were even pictures of Vuyo Dabula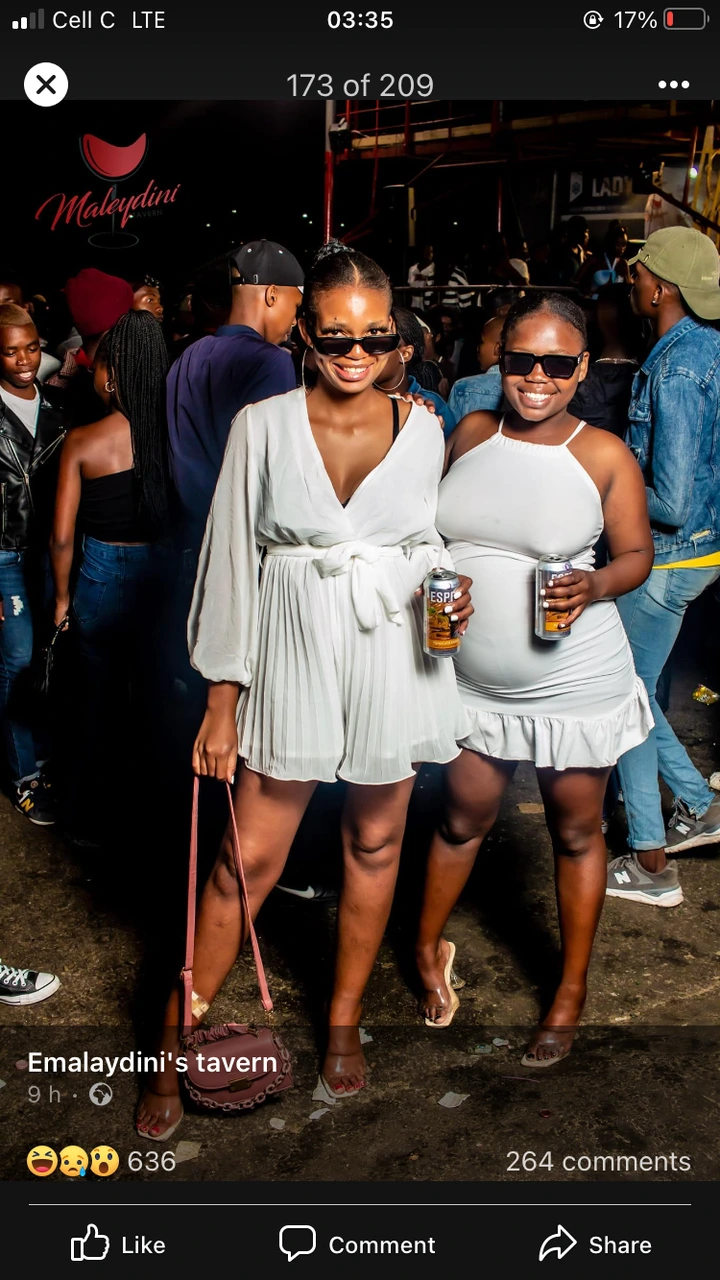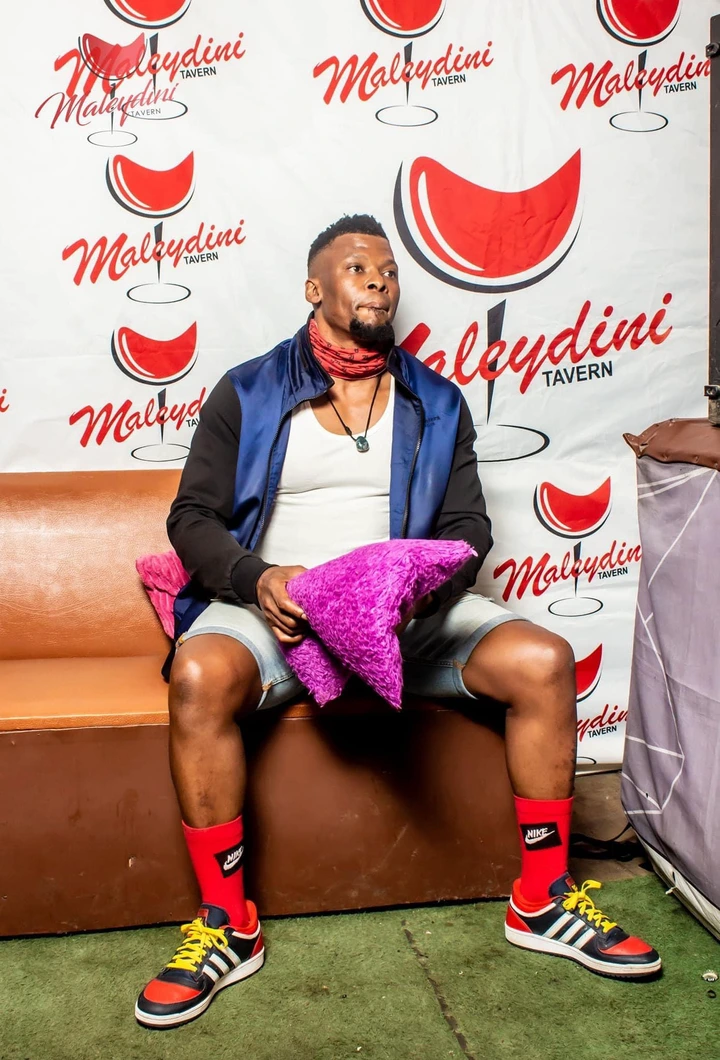 But it wasn't long after browsing, that I realized on their gallery there was a pregnant young woman.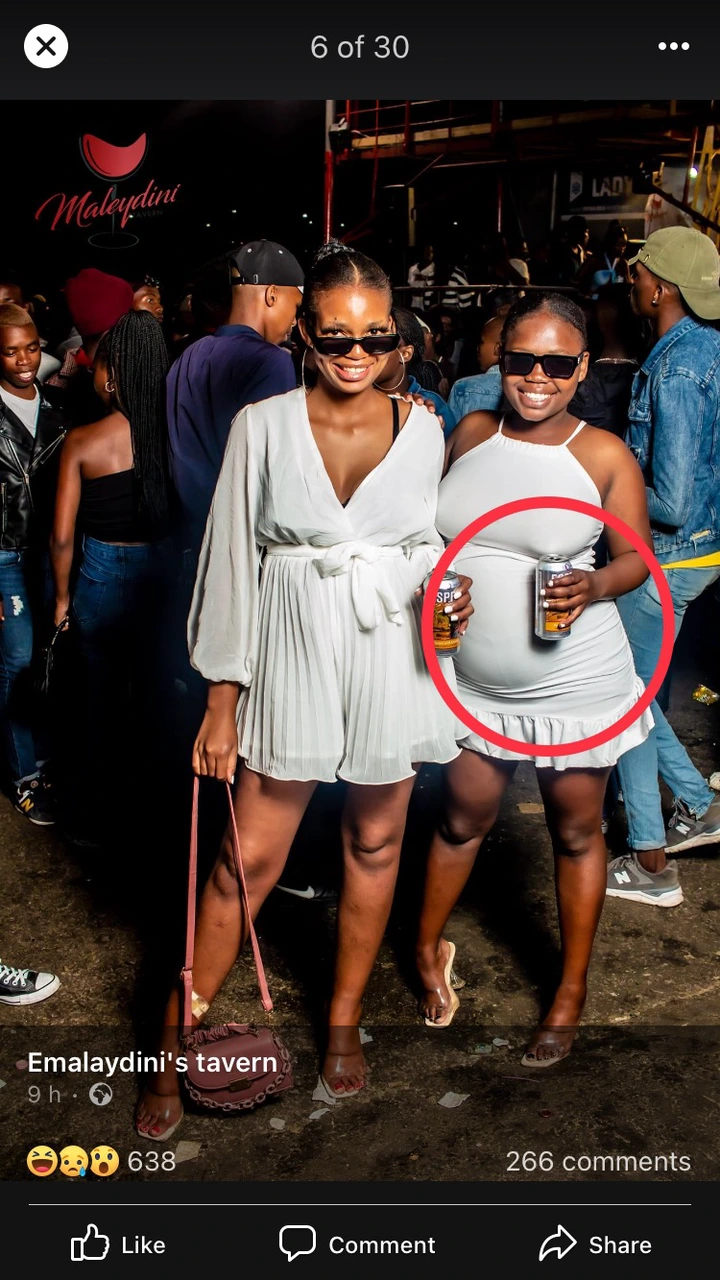 This terrible act of negligence, selfishness, stupidity and child abuse has has left South Africans infuriated and it has made me question many things. These are things like:
1.Why did a pregnant woman decide to drink alcohol?
2.Why didn't her family and friends say anything when they realized she was going to the tavern?



3.How come the owner of the tavern and the photographer said nothing to the young woman? It is illegal to drink while pregnant and it could cause many health problems.
When alcohol gets to in the mother's blood, it is passed to the baby via the umbilical cord and because the fetus consumes what the mother consumes, the consumption of alcohol during pregnancy can cause miscarriage, stillbirth, and a range of lifelong physical, behavioral, and intellectual disabilities. These disabilities are referred to as fetal alcohol spectrum disorders (FASDs).



Where is Emalaydini Tavern located?
Having opened its doors in November 2018, Emalaydini tavern is located at Number 17 Zinyoka, Gqeberha (Port Elizabeth). It started as an average hideout to have refreshments and relax till they introduced famous Djs and celebrity nights.
Underage children spotted in the Tavern.
The tavern management angered Mzansi after images showing a score of underage children at the tavern drinking alcoholic beverages. According to South African law, businesses cannot sell alcohol to children under 18 years. The tavern management responded to critics by removing the images of underage children from their Facebook page and issued an apology. Their apology revealed that the New Year's Eve event was a free entrance meant to give back to the community, and security details failed to control the crowd.
To whom it may concern
We want to release this statement and extend our apologies to the families offended by the event we recently had here at Emalaydini Tavern.
Firstly the purpose of the event was to give back to our community and a free New Years Eve Entrance event; we have bouncers at the tavern, and underage people are not allowed in the tavern. However, we acknowledge the pictures posted by our Events manager, and we apologize.
I write this statement with a heavy heart because I am a parent, and looking at how things turned out tarnished the event's purpose.
Moving forward, we will be removing images on our page that shouldn't be on our page and of underage people whom we are not quite sure how they ended up at the tavern. However, I'm sure everyone was in a jolly New Years Eve mood that led to such.
Our humble apologies
Old Woman At Groove Become A Laughing Stock
Two elderly women left thousands of South Africans in shock after a their picture at groove made it to social media.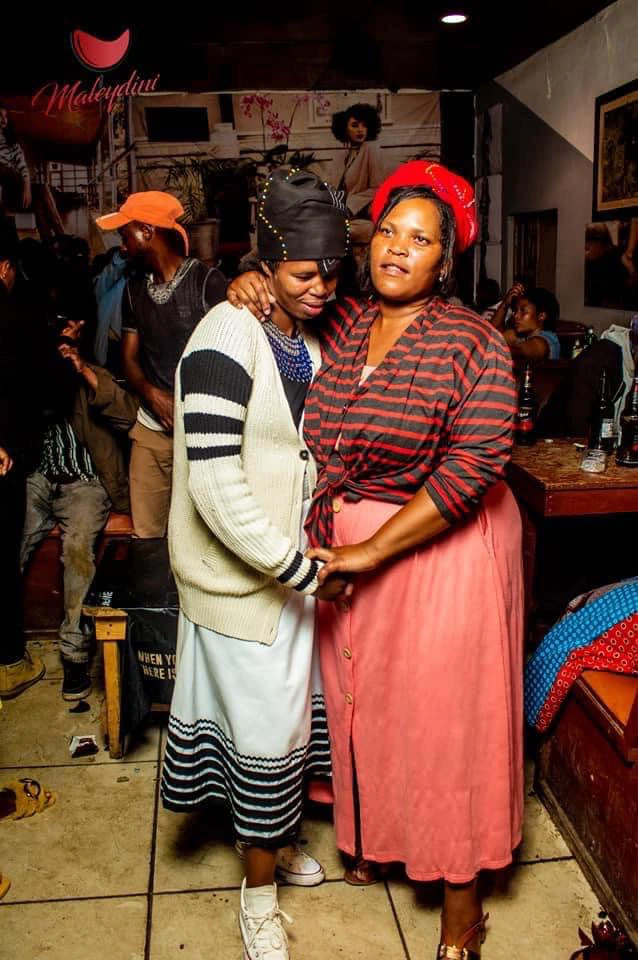 A Facebook user, Thato Moletsane, took to Facebook to share pictures of people who were at an even in Emalaydini. He shared the pictures with the sole intention to make fun of the people. However, people noticed a young lady who left them mesmerized.
Thato Moletsane posted numerous pictures of an event that took place at Emalaydini. She left this caption, " I'm acting all cool and stuff; but deep deep down I really want to go to Emalaydini. I've never seen happiness so sincere! Lol there's no target market or any of those things here; it's just people having fun for funs' sake! Le Gaddafi ono show'a up feela asa tlhapa a tlo dlala ka di-cushions.Wow bafethu yi-potsoyi lena."



Here are some of pictures that were posted: