On Facebook, a lady by the name of Raji has startled many people. This comes after this woman shared everything about her love life, including how she was abused by her partner, whom she adores. This country has a long history of heinous bloodshed.





South Africa, according to the research, has the highest rate of rape-related offences. Even if her partner is abusing her, she still loves him and does not want to leave him, according to this lady. "Dear Administrator, My partner beats me up every day, but I love him and don't want to leave him," this woman, who is a victim of domestic abuse, stated.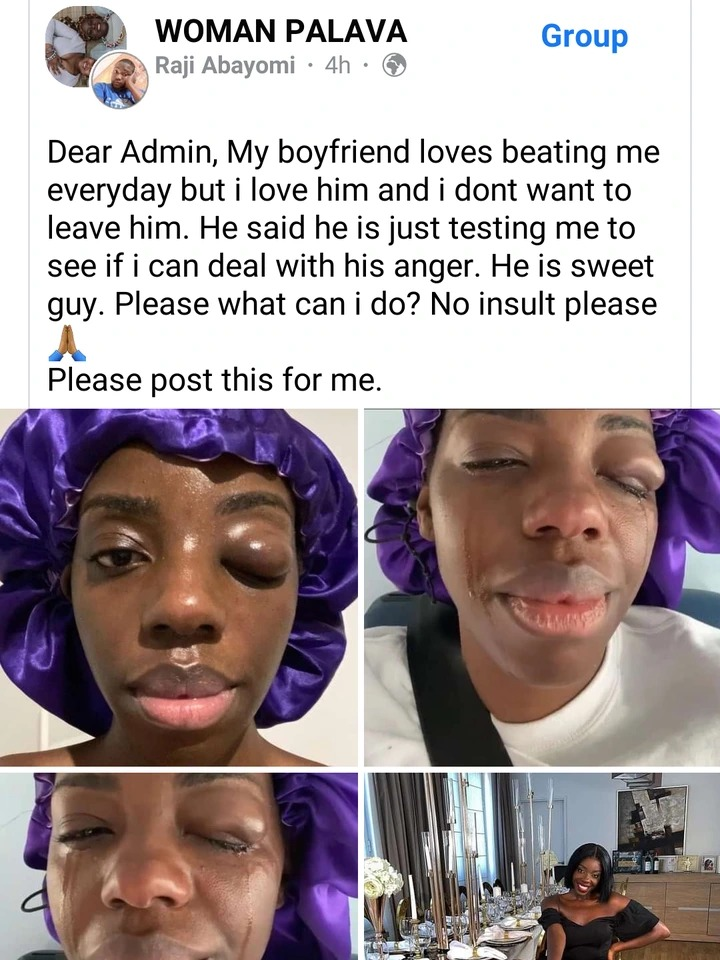 "He said he's just testing me to see if I can handle with his anger," this lady said after her lover had beaten her up. He's a kind man. What can I do, please? "Please, no insults," said this lady. People flocked to the comment section, most of whom were concerned for this woman's safety because it is clear that she has become accustomed to being beaten.





"Jesus help her mind… This isn't love; it's abuse, as one Facebook user put it. "You don't need to deal with that," some people advised this woman to quit her violent boyfriend before it was too late. This guy has the potential to murder you. Another Facebook user stated, "There is someone who can love you without harming you."