Latest: Babes Wodumo and Brilliant Khuzwayo Linked to be together.
Self-proclaimed Gqom queen Babes Wodumo on Friday (18 May 2018) revealed that she is no longer engaged to boyfriend Mampintsha as allegations of abuse emerged against the Kwaito star.
Babes revealed this during her interview on Metro FM's The Drive with Mo Flava and Masechaba.
Babes Wodumo also revealed she has a new man in her life, but true to form, she would not reveal who this was. "People will see soon," she said when asked who this person was. When the hosts threw some names, namely that of Brilliant Khuzwayo, the departing Kaizer Chiefs goalkeeper, Babes Wodumo said he is just a "friend".
By the look of things we've been tracking down they post comment and posting each other lately.
After Khuzwayo announced his departure from Kaizer Chiefs, Babes took to Instagram to send some love and positive message of support to the 28 year old goalkeeper.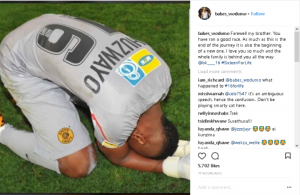 Khuzwayo couldn't help but take a photo with the Gqom queen and his home girl Babes Wodumo and gush about the encounter on Instagram.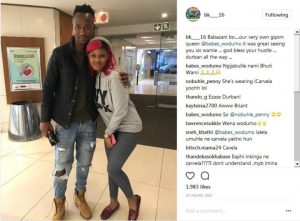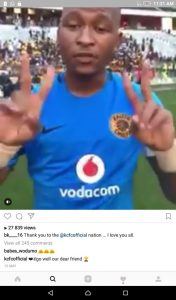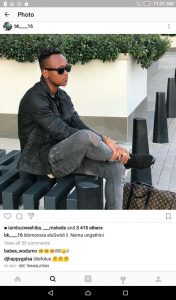 On Sunday babes posted her picture on a Facebook group called – EZINYE ZAZO