In the glamorous world of South African celebrities, an increasing number are breaking free from the shackles of secrecy surrounding plastic surgery.
These bold individuals are choosing transparency over taboos, openly discussing their transformations and inspiring a more accepting conversation about cosmetic procedures. Join us as we explore the journeys of these South African stars who have embraced plastic surgery to enhance their appearance.
1. Khanyi Mbau: Fearlessly Reinventing Herself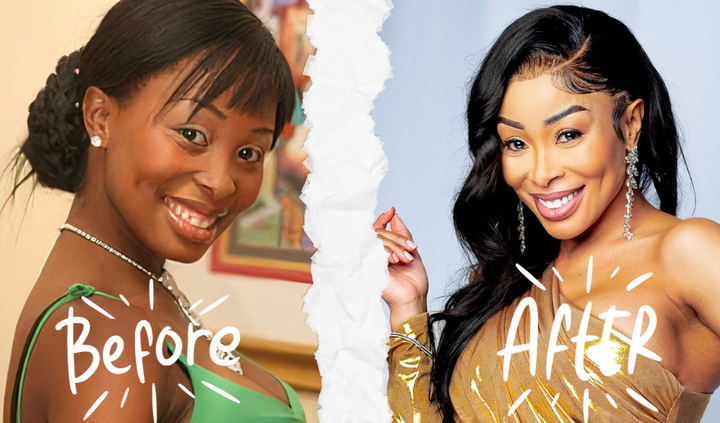 Khanyi Mbau, a decade into her public persona, has undergone a noticeable transformation. From skin lightening to a suspected nose job and breast augmentation, Mbau is unabashedly open about her aesthetic choices. She even shared the cost of her liposuction journey, emphasizing that her body is her investment.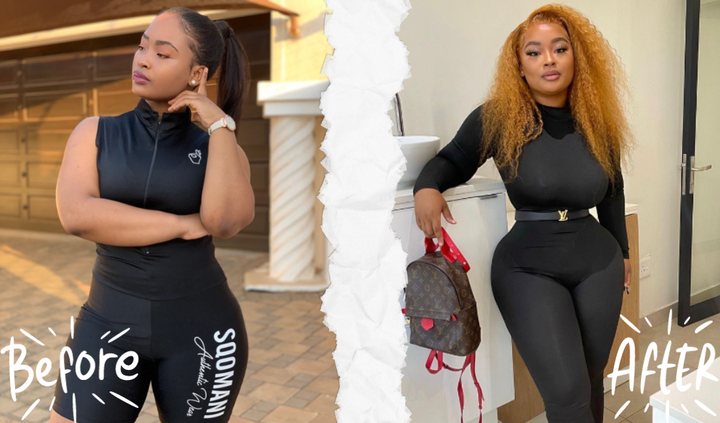 2. Cyan Boujee: Unapologetic Beauty
Instagram influencer Cyan Boujee created a buzz by revealing her stunning post-cosmetic surgery body on Instagram. With a transparent disclosure of the R200K procedure cost, she expressed genuine happiness and newfound self-love, prompting discussions about beauty standards and societal reactions to body modifications.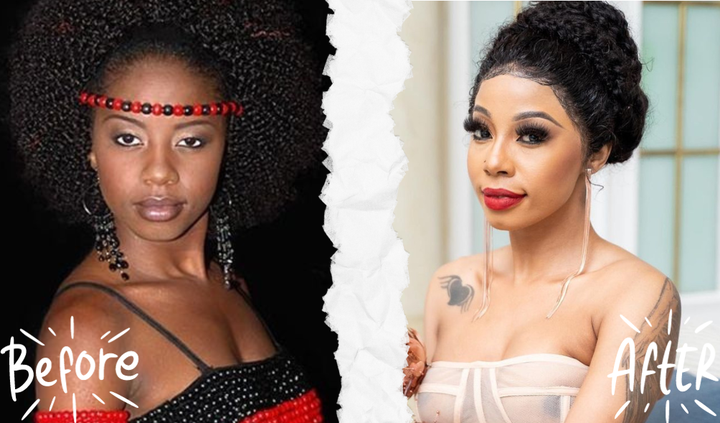 3. Kelly Khumalo: A Bold Transformation Journey
Kelly Khumalo is no stranger to surgery speculations. From skin-lightening procedures to liposuction. In a recent video, singer Kelly Khumalo candidly revealed her decision to undergo liposuction and skin tightening due to a muffin top gained after December 23rd. Questioning the need for gym workouts, Kelly opted for non-invasive procedures, emphasizing the validity of personal choices in achieving desired aesthetics.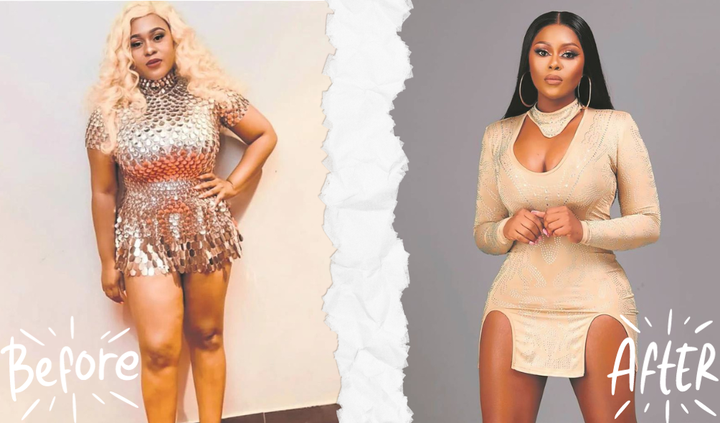 4. Inno Morolong: Reality Revelations
In February 2022, reality TV star Inno Morolong made a candid revelation about her transformative journey, sharing that she underwent cosmetic surgery to address excess fat concerns. The star opted for a comprehensive approach, including a breast tuck, stomach tuck, and 360-degree liposuction. Rumored to have invested R200,000 in the procedure, Inno Morolong's openness adds to the ongoing dialogue about body transformations and personal choices.
Watch her BBL journey here: City Girls With Tebogo Thobejane and Inno Morolong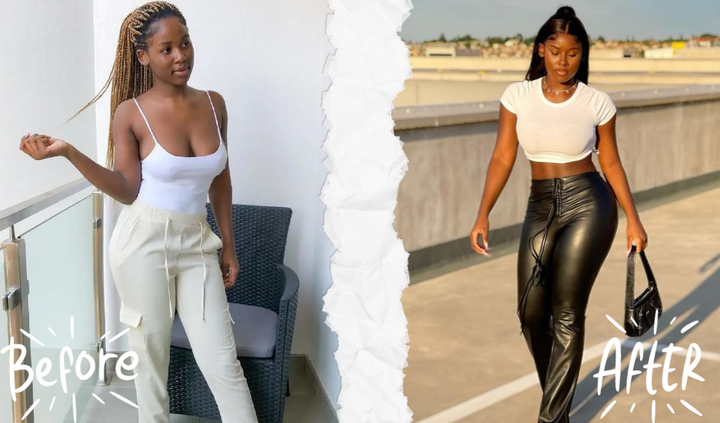 6. Lerato Nxumalo: Subtle But Stunning
Renowned for her roles as medical intern Dr. Luthuli on Durban Gen and Scandal, actress Lerato made headlines for her recent revelation. The star is among a growing number of women, who have openly admitted to undergoing a Brazilian Butt Lift (BBL). Lerato took to her Instagram stories to share glimpses of her post-surgery journey, capturing moments from the hospital bed to her body's transformation.
Watch her vlog about her BBL journey here: Lerato's BBL Journey
These South African celebrities are rewriting the narrative around cosmetic enhancements by openly acknowledging their choices. By breaking the silence, they are paving the way for a more inclusive and understanding conversation about beauty, self-expression, and the right to make personal decisions without judgment in Celebville.