The Department of Transport in South Africa is planning to introduce new digital driving licence cards, aiming for greater virtualization and automation of the Driving Licence Card Account (DLCA).
The launch of the new cards is expected to take place within the current financial year. Here are the six major changes that individuals should be aware of regarding the new driving licences in South Africa.
1. Pilot Phase: The new digital driving licence cards, also known as mobile or electronic driver's licences (eDL), will undergo a pilot phase starting from 1 November 2023. During this phase, a new licence design will be implemented.
2. Optimized Production: The digital driving licence is part of the department's long-term objective to streamline licence production and reduce the time required for issuing and distributing licences through the DLCA.
3. Physical and Electronic Options: Motorists will have the option to apply for a physical card as well as an electronic driver's licence accessible through their mobile phones.
4. Enhanced Security Features: The new driving licence cards will incorporate improved security measures such as biometric data, holograms, and watermarks. These features aim to combat fraudulent licences and enhance road safety.
5. Extended Validity: The current five-year validity period for driving licences may be extended to eight years, as suggested by the department. Existing driving licence cards will remain valid until 31 March 2029.
6. Phasing out of Current Cards: The current driving licence cards will be gradually phased out, with the printing machines responsible for their production being decommissioned in 2023.
These changes are expected to simplify and expedite the process of obtaining and renewing driving licences in South Africa. The Department of Transport aims to reduce the processing time for issuing licences from an average of 26 days in 2022 to 14 days in 2023, with a further target of 10 days by 2025. The shift towards digital processes is anticipated to significantly decrease turnaround times and improve overall service delivery.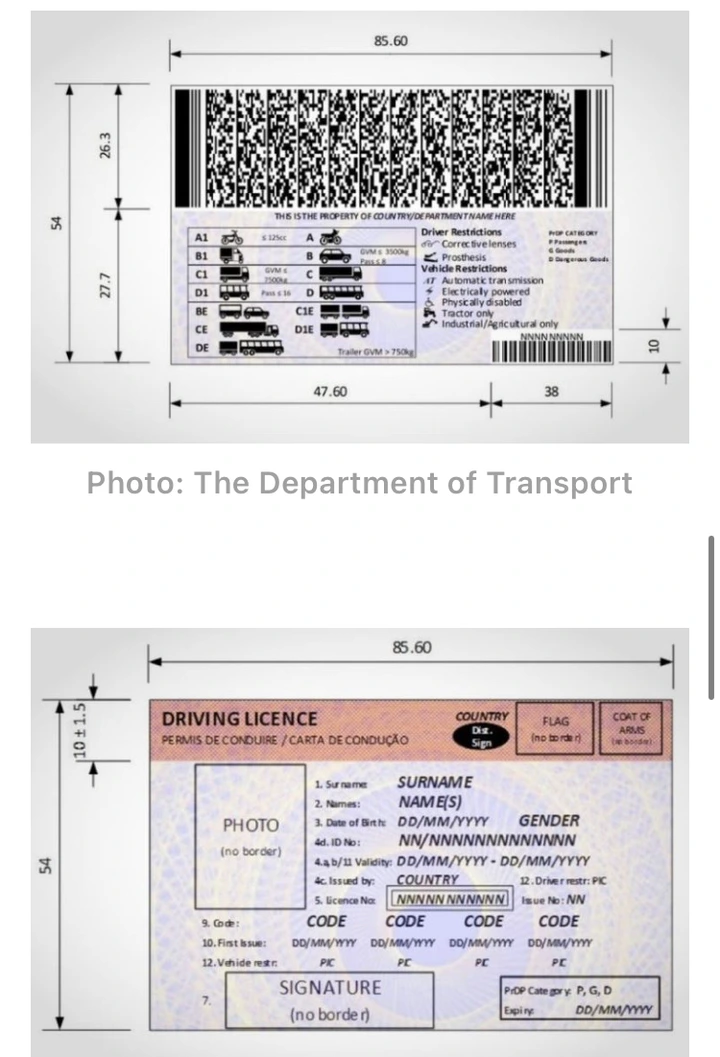 Moreover, the department believes that the transition from paper-based processes will not only benefit driving licences but also enhance the processing of applications for operating licences, tourist accreditations, and similar processes. In conclusion, the new driving licences in South Africa will introduce digital cards with enhanced security features, offer physical and electronic options, and potentially have extended validity. The aim is to streamline licence production and provide quicker and more efficient services to motorists.