South African singer Kelly Khumalo has ignited a storm on social media with a cryptic post containing two harsh words that seem directed at everyone. The post has raised eyebrows and prompted speculation about the source of Khumalo's discontent, with many questioning if her family is also included in the seemingly displeasing message.
One prevailing theory circulating on social media suggests that Khumalo's dissatisfaction may be linked to not receiving an award at the recently concluded Sama29 awards. The songstress, known for her powerful voice and stage presence, faced disappointment, and some online voices have attributed her social media post to a possible expression of frustration over this perceived snub.
The controversy surrounding Kelly Khumalo has escalated on Twitter, where she is facing criticism and being dragged into discussions that extend beyond her music career. Some users have drawn connections to the unresolved case of Senzo Meyiwa, the late soccer star and Khumalo's former partner.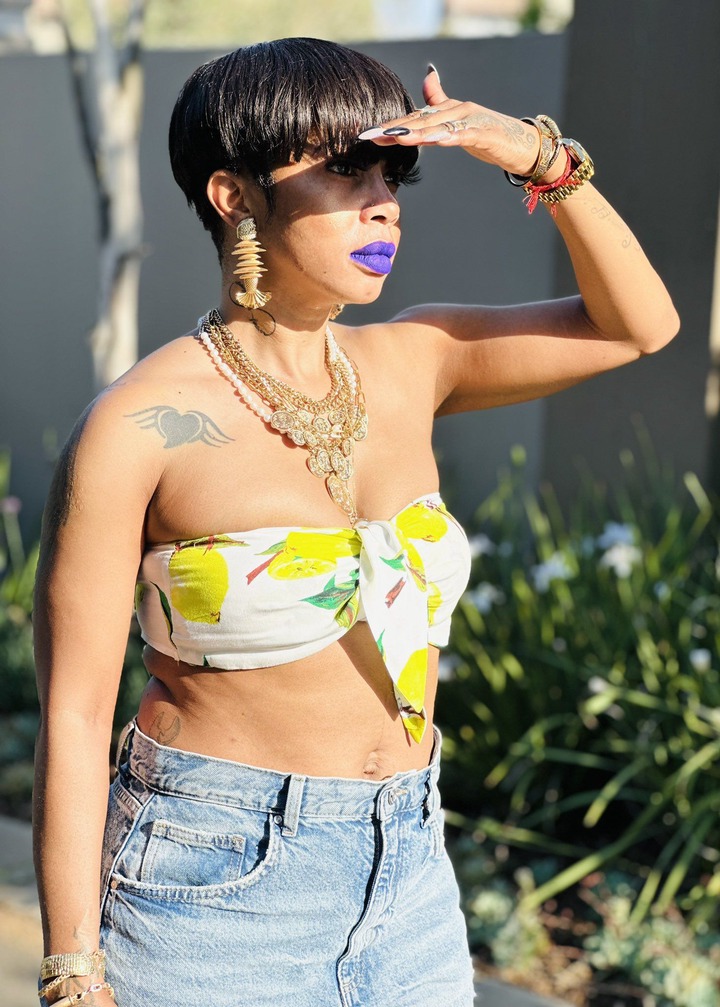 As the social media backlash intensifies, speculation is rife that this could be perceived as payback time for the unresolved circumstances surrounding Senzo Meyiwa's tragic death. The singer, who has been implicated in the case, faced renewed scrutiny during the recent trial proceedings.
Msunu NONKE!

— The Voice Of Africa (@KellyKhumaloZA) November 18, 2023

In a recent development related to the Senzo Meyiwa case, the murder trial saw an expert in vehicle tracking systems take the stand. Micheal Du Preez, CEO of Ctrack, a car tracking company utilized by the South African Police Service (SAPS), authenticated data obtained from a vehicle transporting two of the five accused in the case. The trial-within-a-trial is seeking to determine the authenticity of alleged confessions made by Muzikawukhulelwa Sibiya and Bongani Ntanzi, who claim they were subjected to assault, electrocution, torture, and suffocation during police stops.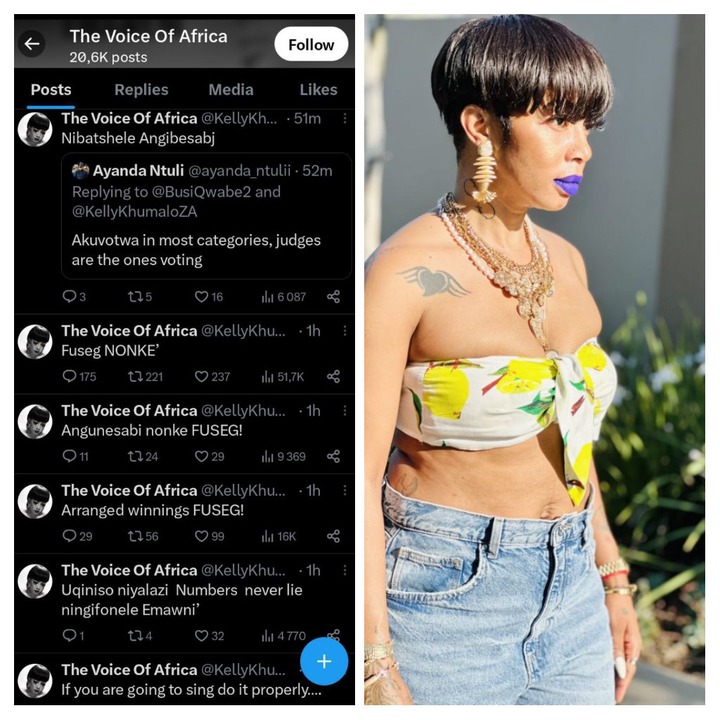 As Kelly Khumalo navigates the social media storm, her cryptic post has ignited discussions not only about her music career but also about the unresolved legal matters intertwined with her past. The controversy surrounding her social media activity continues to unfold, leaving many speculating about the motives behind her provocative words.