Well this is most definitely a bad way to start the month if we are going to be honest.
A man by the name Swelihle Masuku recently took to twitter to openly show his love for his girlfriend whose name is unknown, no one could have predicted what was to happen next.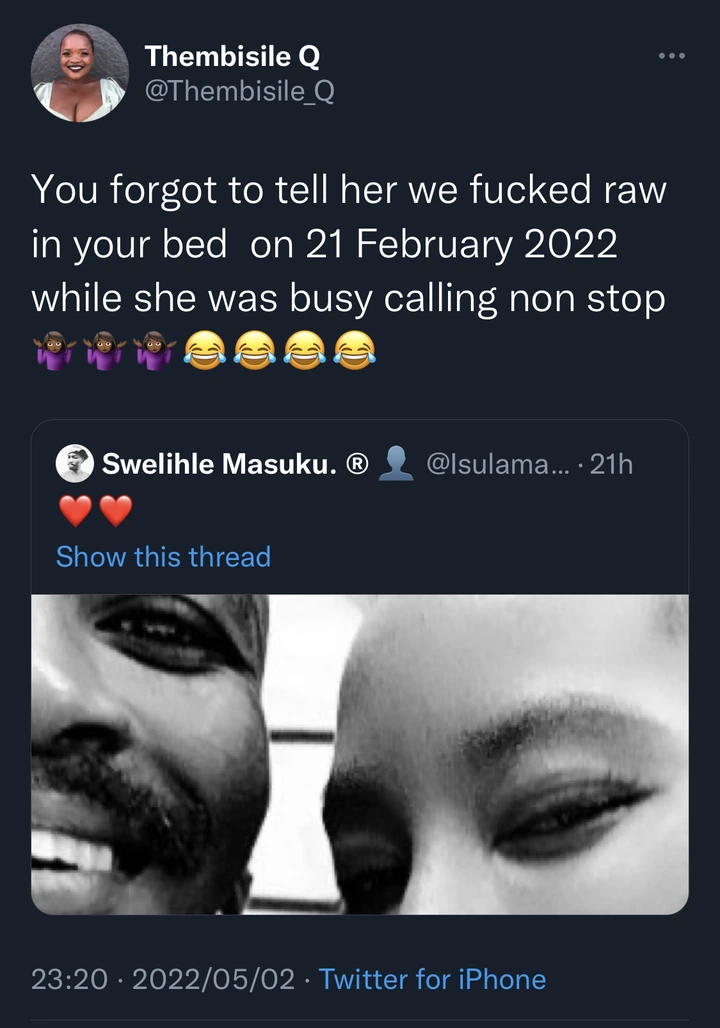 Thembisile Q who is mostly referred to as a HIV activist as she has been open about her HIV status and mostly shared that she has been living with the virus for about 18 years quickly jumped in on the tweet to ask the man if he told his gf that they had unprotected sex.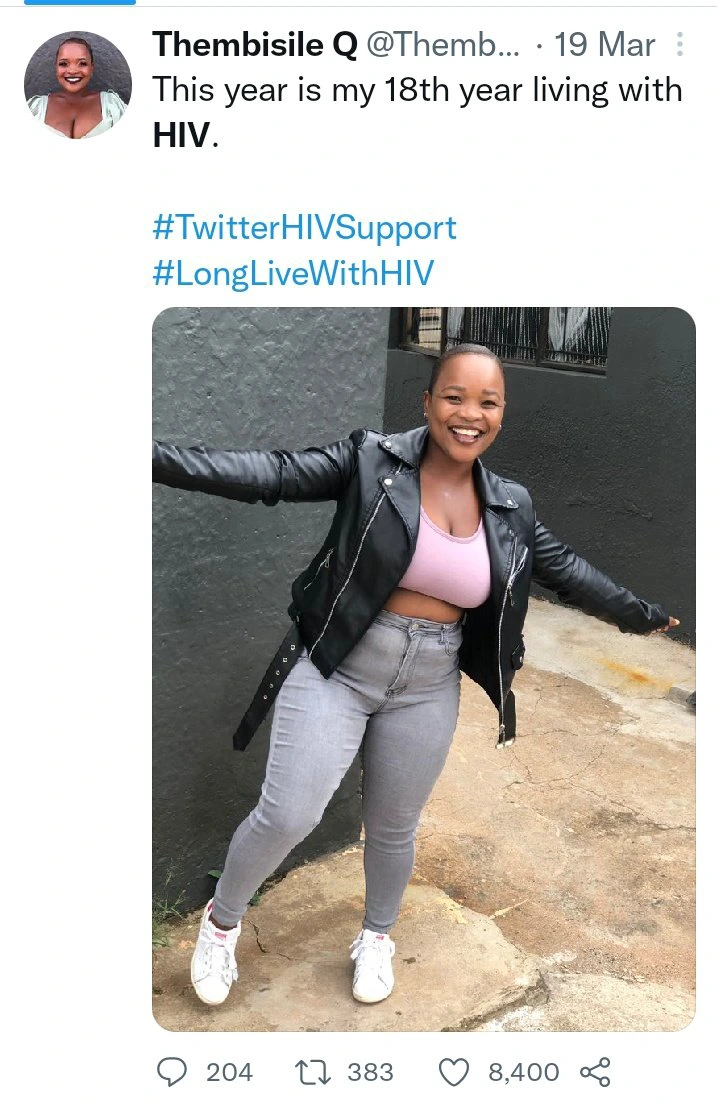 The unprotected sex part obviously shocked plenty of people as Thembisile's status is no secret.
Many commented on how Thembisile felt it's okay to share the information with the public or rather be okay with having unprotected relations while she is very much aware of her status.





While others tried to defend her by saying that it is quite possible that her viral load is undetectable which could mean that she cannot transmit the virus, but given that this information is only known to her and not to the rest of her followers, tweeps were not pleased.
In attempt to explain her behavior, Thembisile explained that she was hurt by Swelihle's conduct.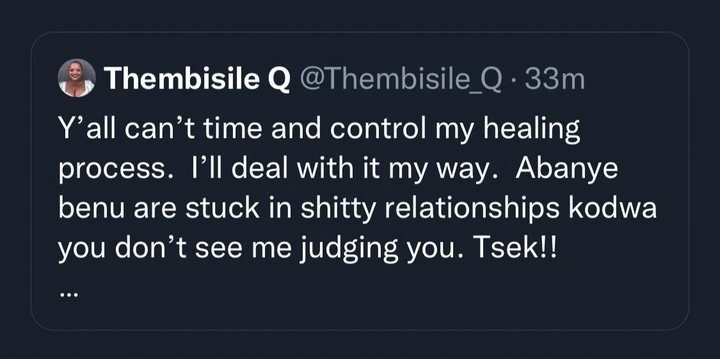 Although we are not one to judge, we are also of the impression that one should not take pride in putting someone else's life at risk.
South Africa has passed laws to protect its people from such reckless behavior.