Umiey Dreamz and The Real Mxo with their real names known as Itumeleng and Mxolisi have seen to be broken up. The famous YouTubers have brought laughter as they provided pranks and challenges to their channel.
The couple seem to have broken up after having so many subscribers close to 120K. The real reason behind the break up is not yet clear as Mxolisi said that no one cheated or whatsoever but they just decided that that have to part ways. Many think it is a prank as they always do but we don't know. As they have jointly channel, on the bio on Instagram it wrote that they won't be doing videos anymore. This is the picture below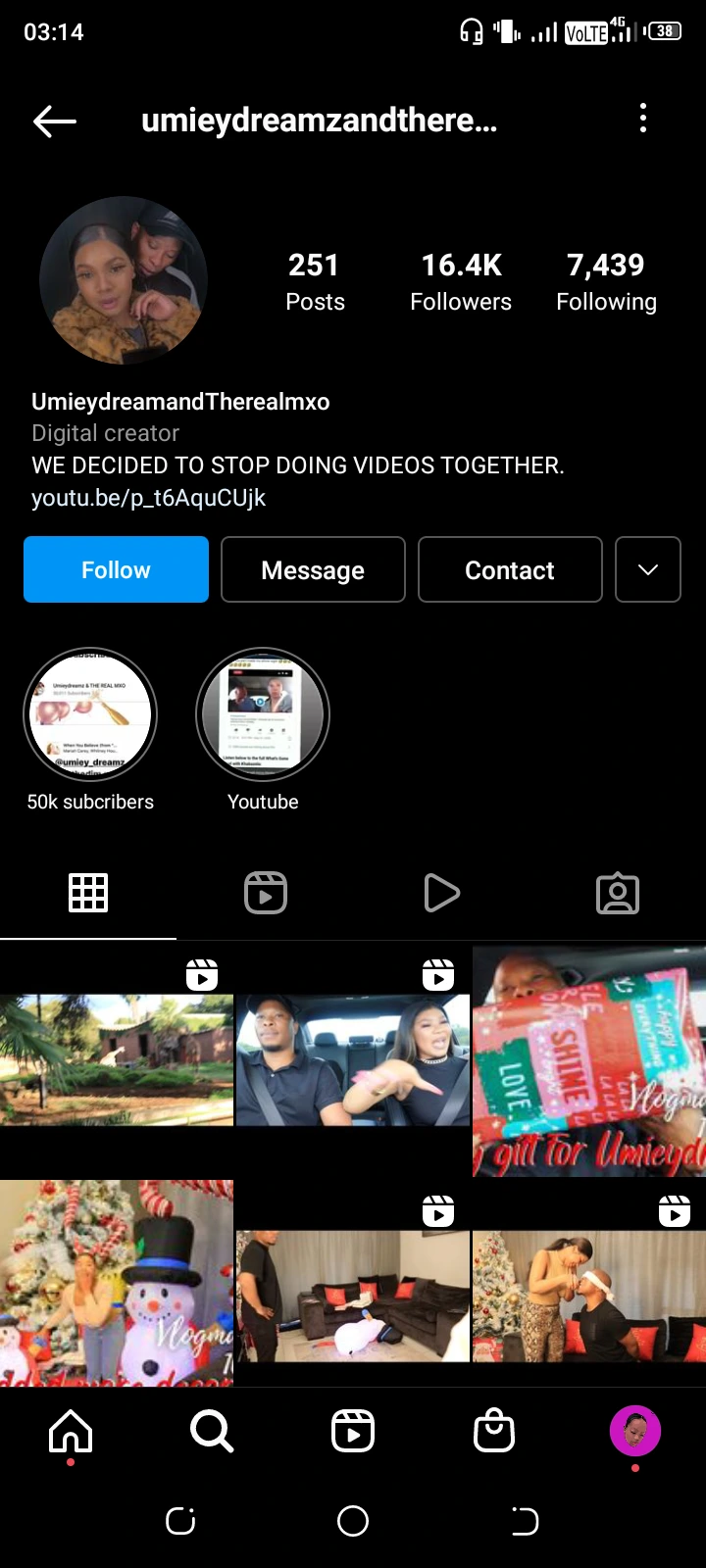 As South Africans, we are sadly about what happened and we would also like to know what is the way forward. It's a good thing that the couple had their own YouTube channel besides the one they have together so we might see them on our screens if we miss them but obviously we won't see them together.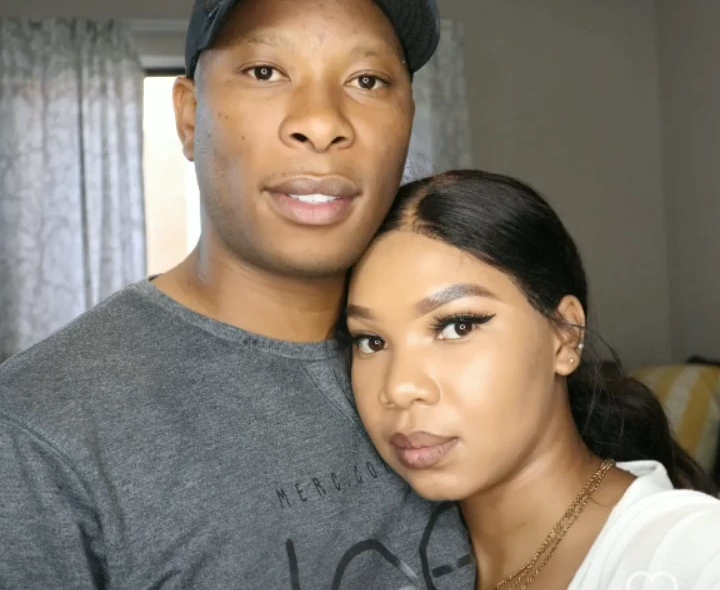 He has changed their channel name from Umiey Dreams and The Real MXO to You and The Real MXO.
MXO said he might continue the channel and making content with his brother.



"If you follow us on Instagram probably you've seen that we've decided to go our separate ways. We're not going to do videos anymore. She's going to carry on from her side andI'm also going to carry on on my side. I'll be doing videos on my own," he said.