Many citizens of the country were basically shocked and they're curiosity was sparked when they saw a video footage of what seemed to be a serious convoy with armed guards and flashy vehicles, coming into Max's Lifestyle and they're just wondering who those individuals are indeed has been discovered that it is the Gcaba Brothers, aka Abafana BakaGcaba.



They are believed to be a crime organization based in Umlazi, eThekwini,KZN. This is due to the fact that they have been implicated in many criminal activities not so long ago whereby one of the brothers was captured by the police when he went to withdraw money using many SASSA cards, however the case has since disappeared out of thin air.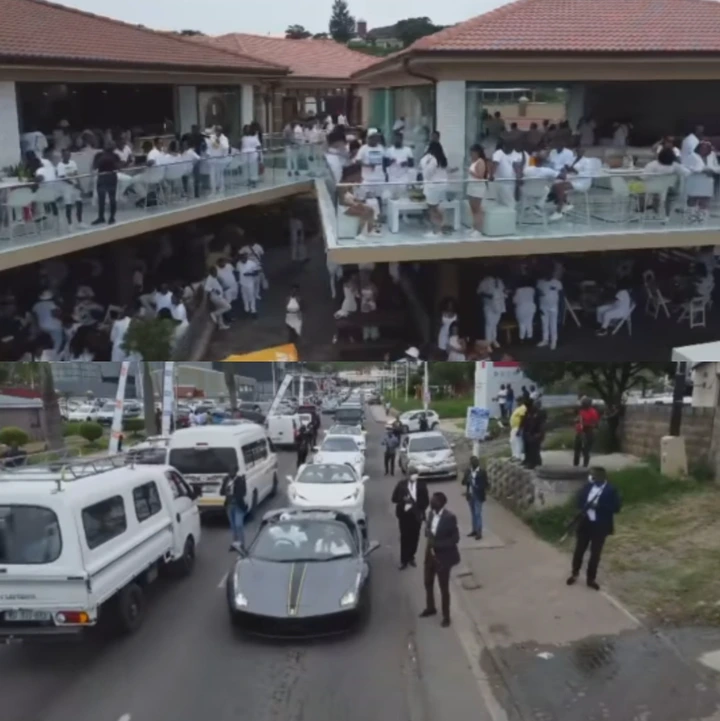 The organisation was founded in the 1970s by Simon Gcaba and GE did it by starting businesses such as Sonke and Mama's Bakery in Umlazi township, in the 1996 Simon Gcaba at the time who was the leader of the family was assassinated in a brazen hit however the family only grew stronger after that.
The Gcaba Brothers own many businesses including chief among them the taxi business with more than 100 taxis and other businesses, they are also implicated in some serious criminal activities however they are still roaming around freely and this is due to the fact that there has been many murders in their taxi business and people think they called the shots.