Although the apartheid era has passed, there's still bad blood between black and white people. It seems like black people are still stuck on the bad things that whites did back then during apartheid. Every day we see discriminating posts on social media, mostly directed at white people by black people. This bad blood was proven when the apartheid government president, De Clerk, passed away. Many black people celebrated his death.
However, there are some black people who have made peace and forgiven whites for what happened during the apartheid period. There are also white people who are trying so hard to win back the trust and love of black people, just like the uMngeni Municipality mayor, Christopher Pappas. He has been a great leader for black people.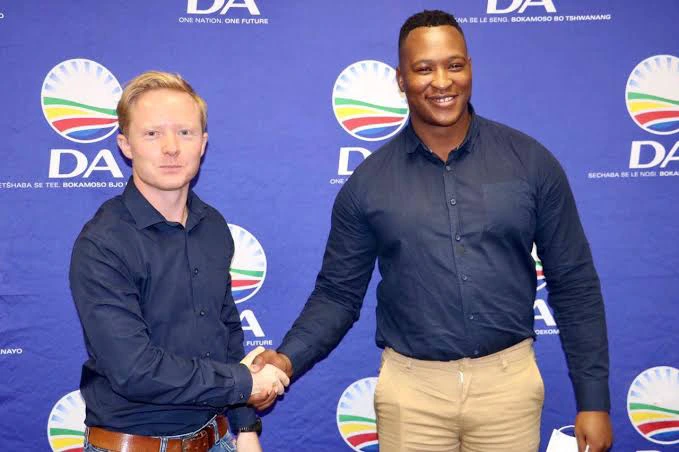 Following all that, mayor Christopher Pappas visited the midlands community in Kwazulu-Natal after it was affected by the devastating storms that caused a lot of damage. He visited the community to assess and provide relief to those who were affected. See the photos below: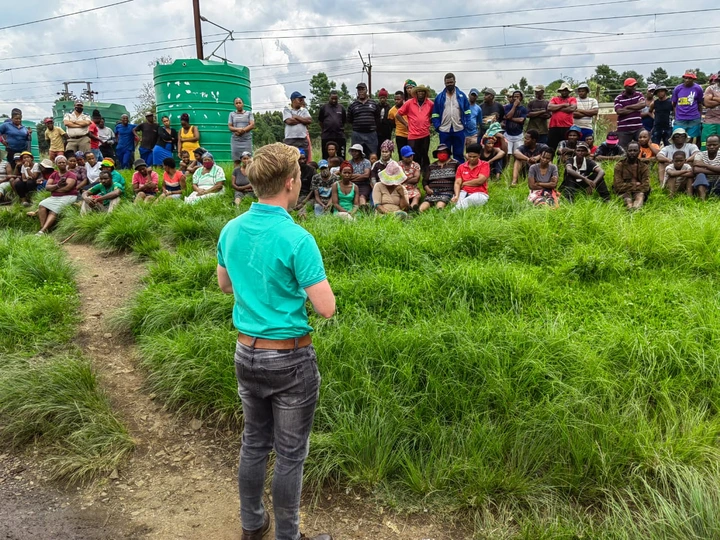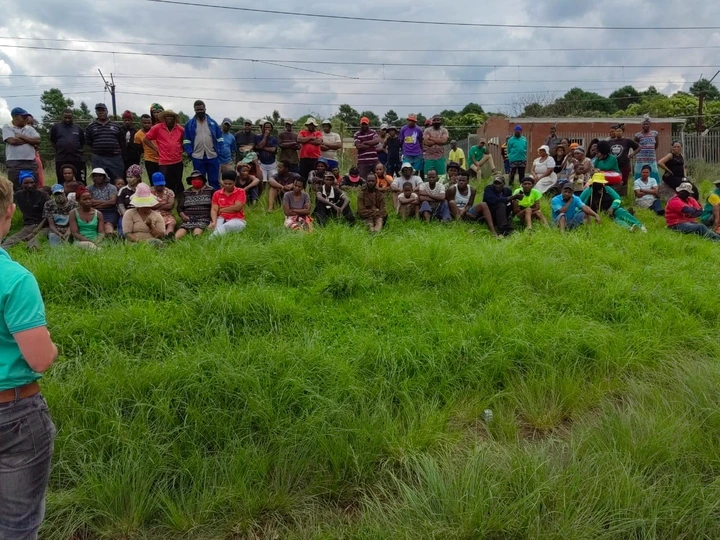 After this photo was posted on social media, Mzansi noticed something that caused a huge stir. They noticed that the mayor was standing far away from black people in a way that made it seem like he was scared to get close to them. Some even went on to say "we know black people are ugly, but standing next to them won't kill you". Many people were pleased with the way these people were standing.



See some of the comments below: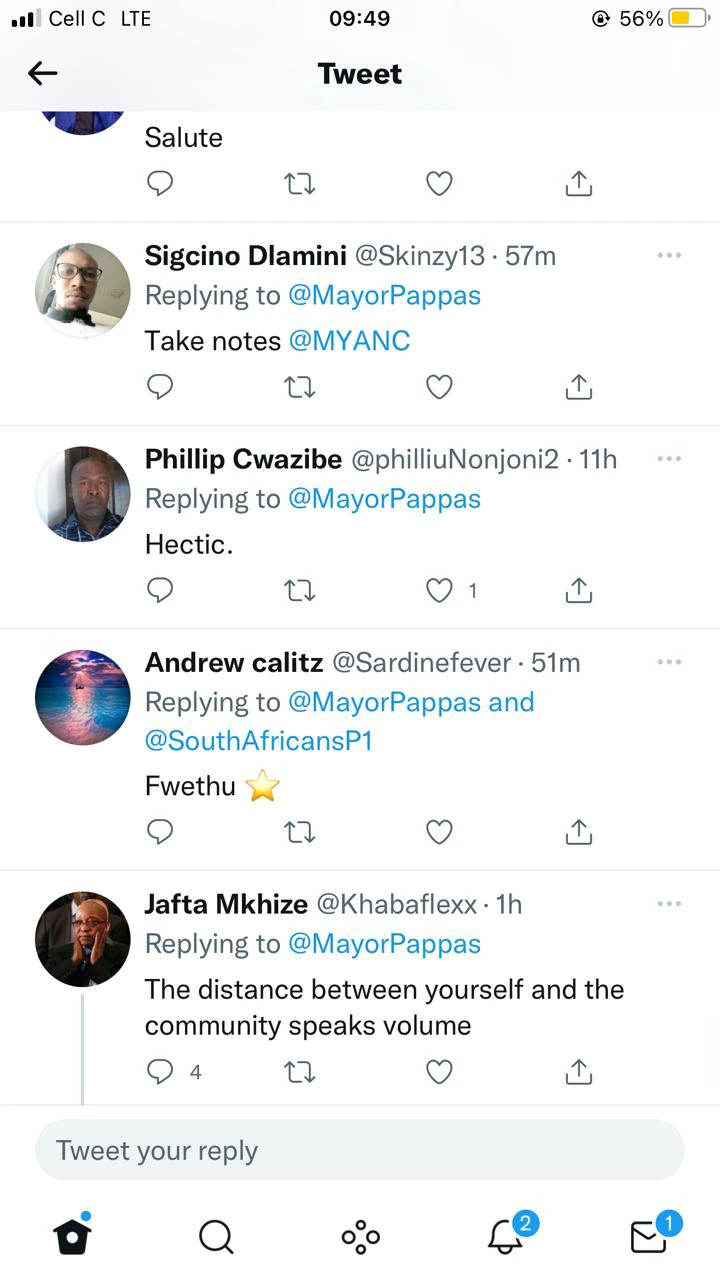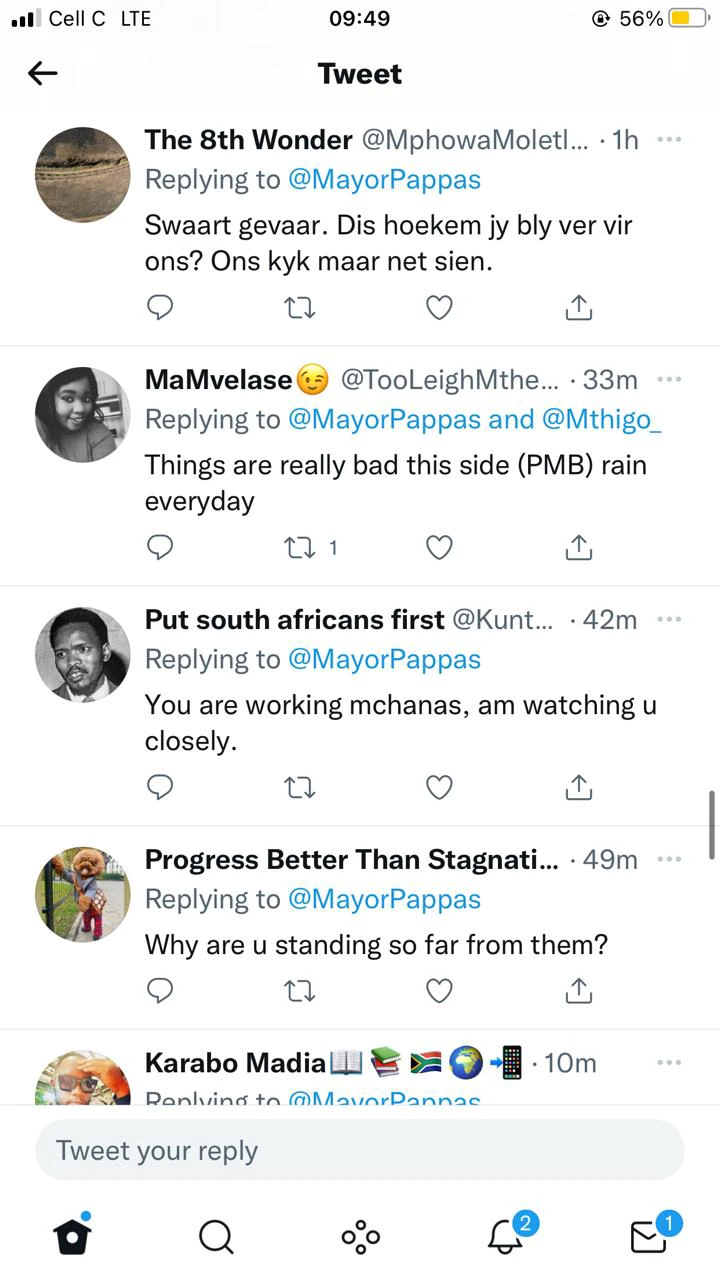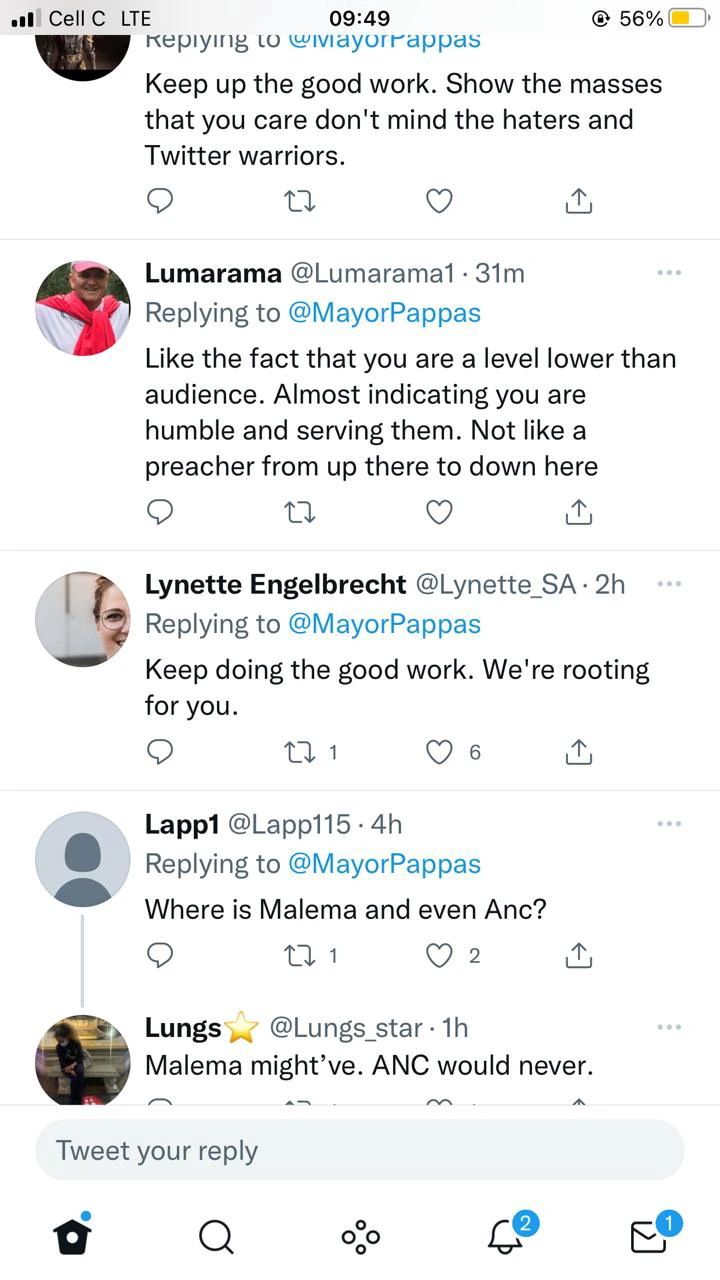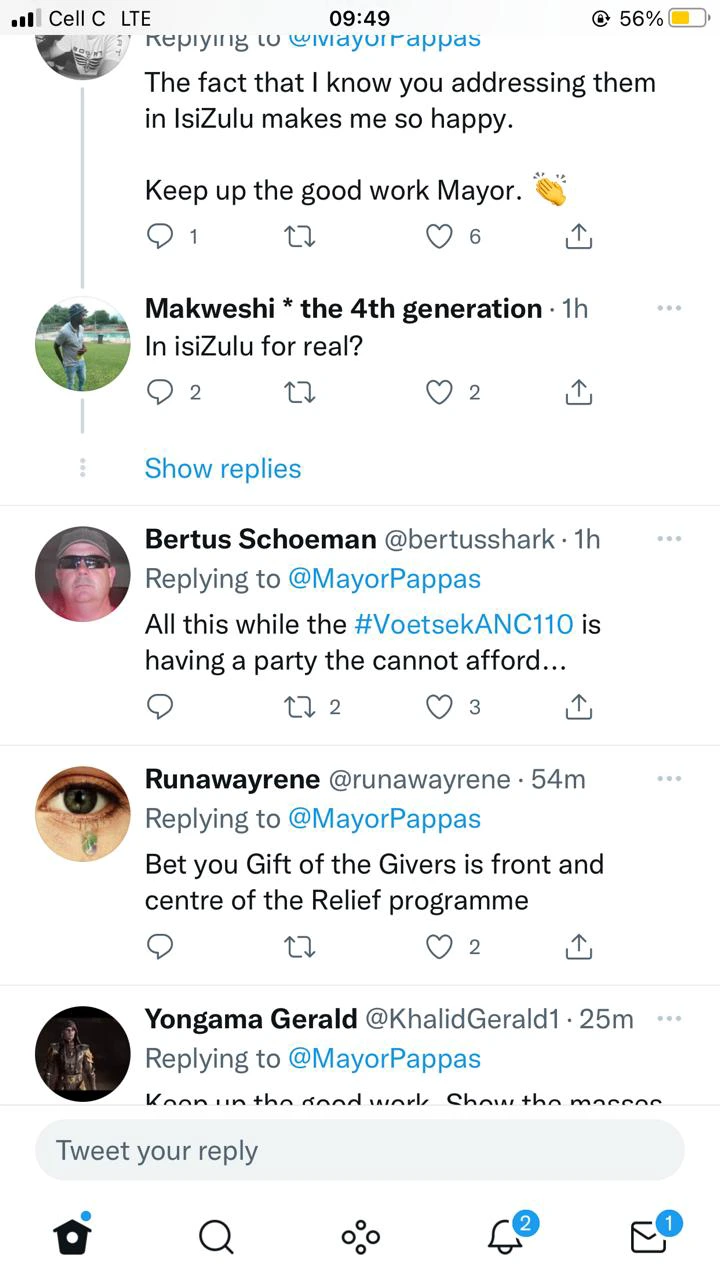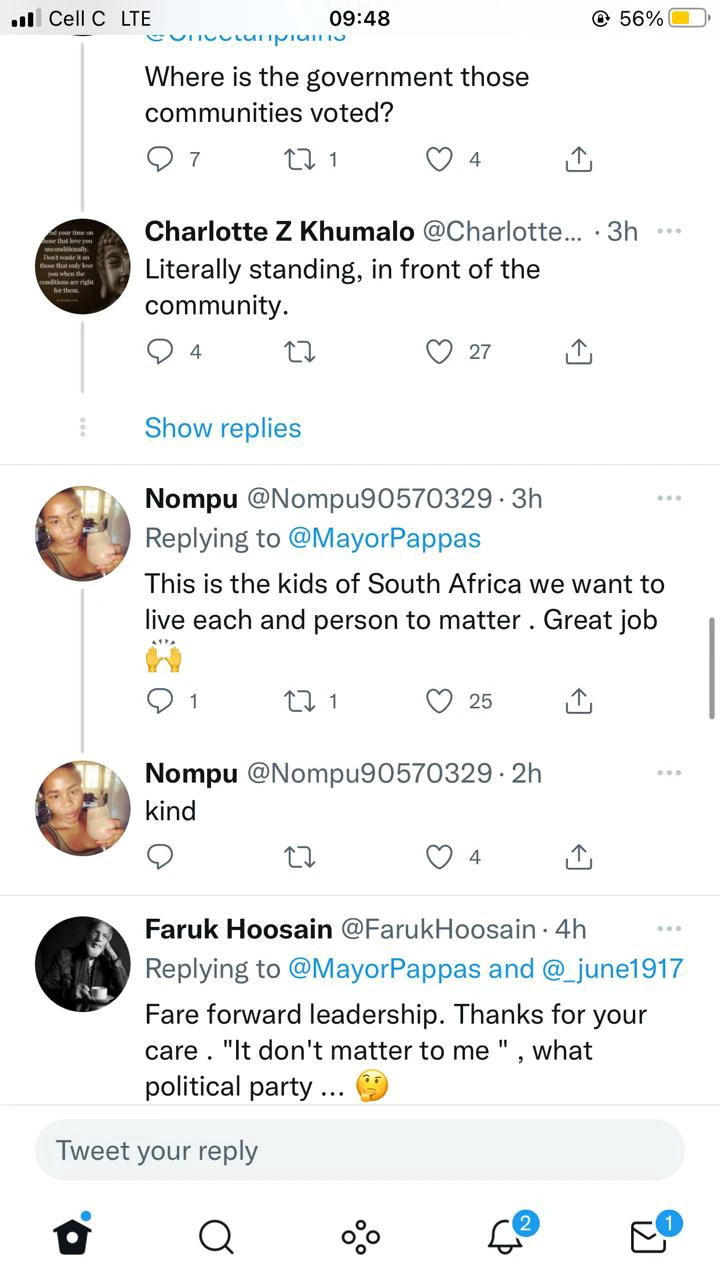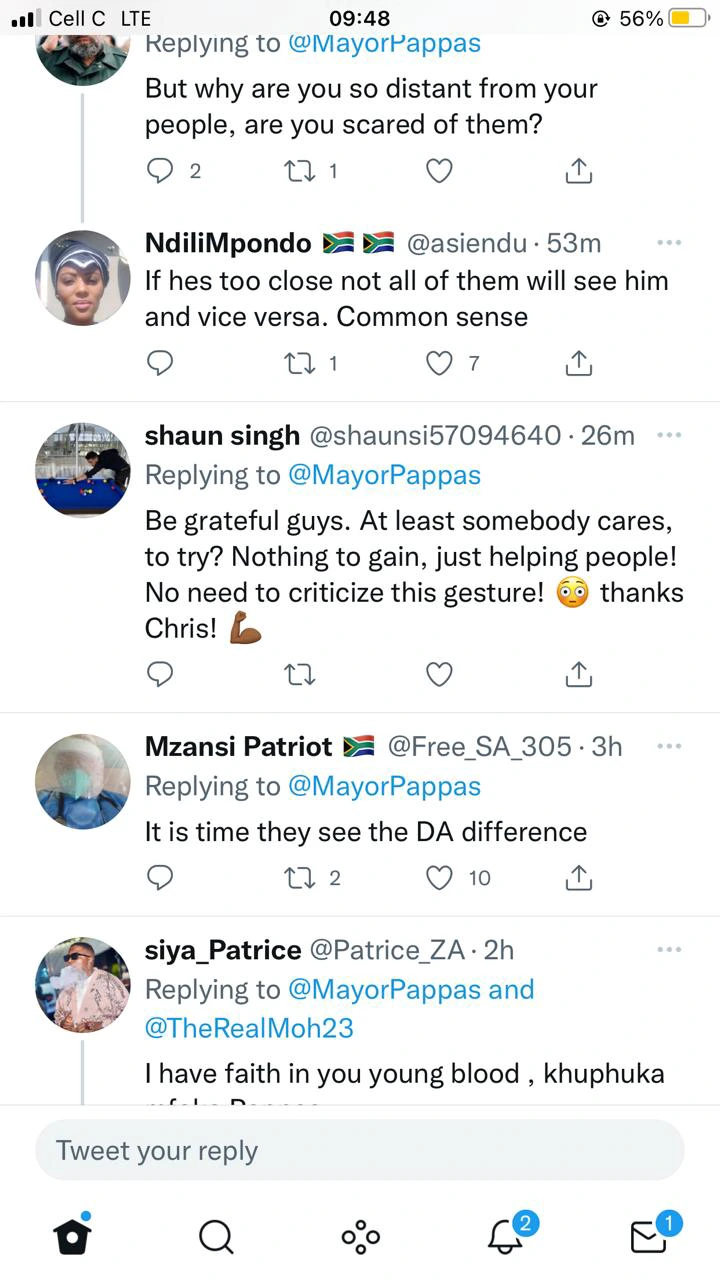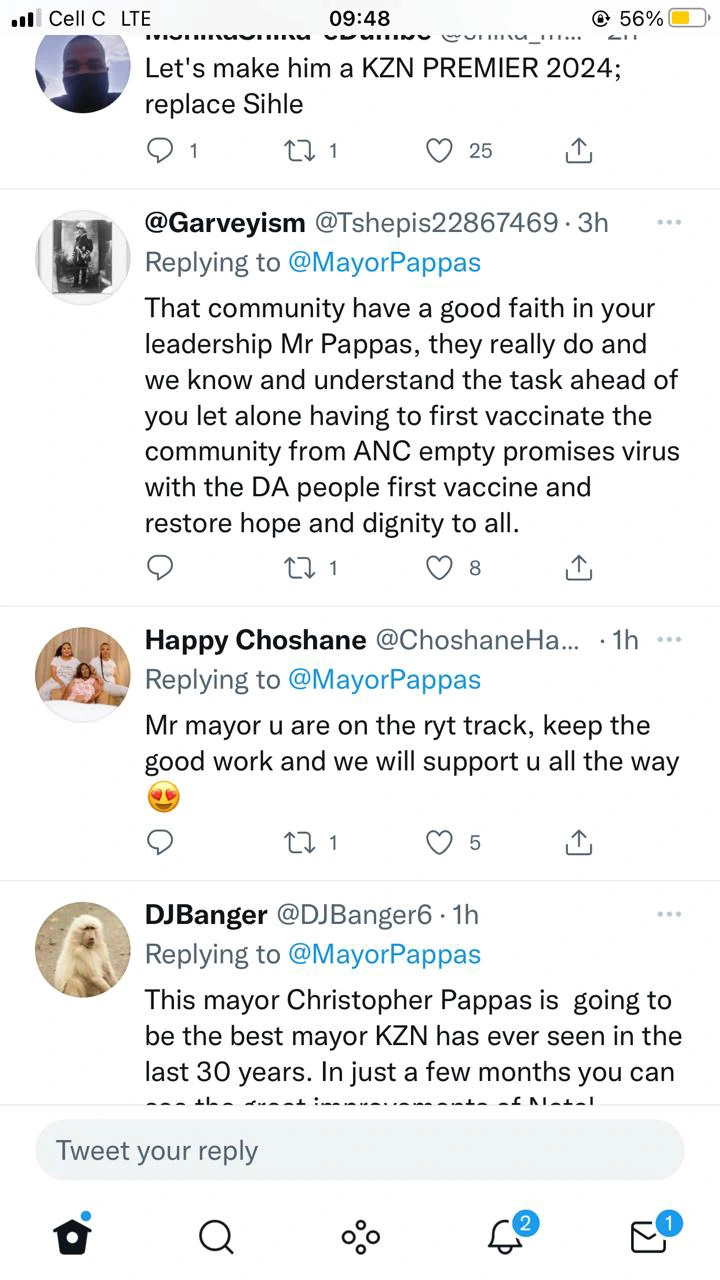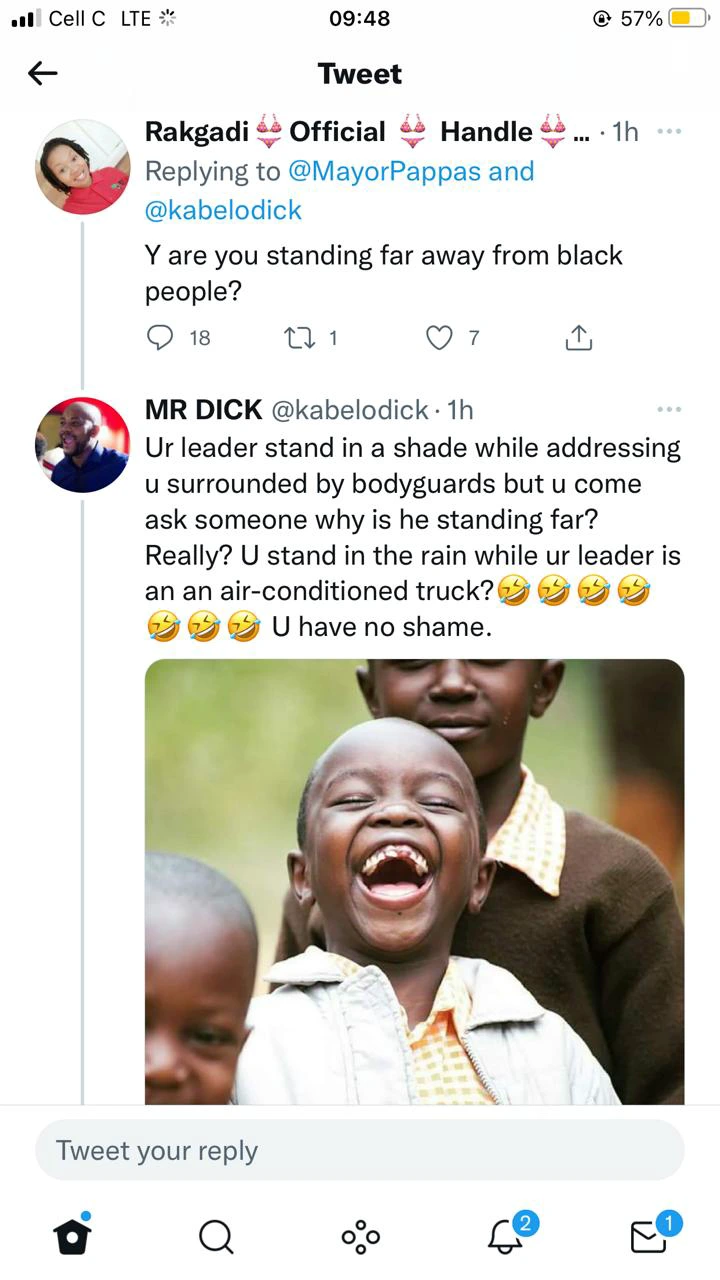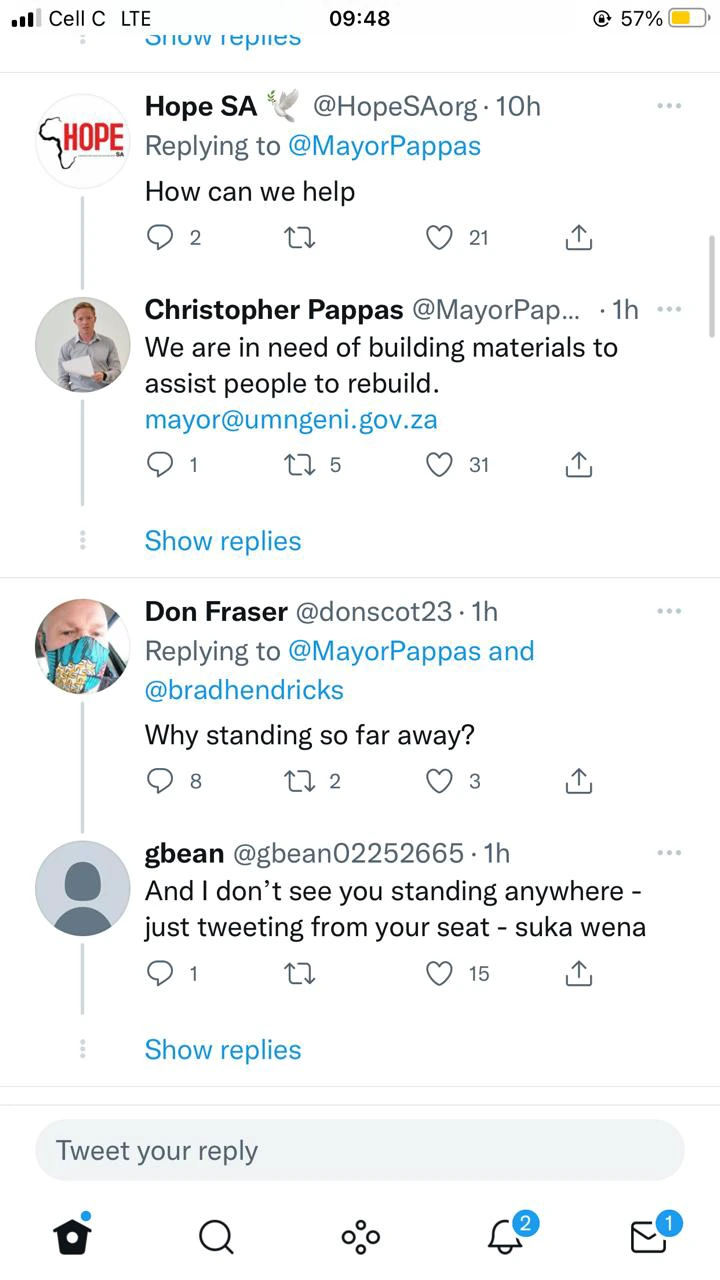 Opinion:
Black people are still healing from the brutality of the apartheid government and it's going to take a long time for them to heal. That is why they are always looking for something to criticize in everything. As a leader, you must be wrong enough to take such comments more seriously, especially because he's white and leading black people. I don't see anything wrong with these pictures.