Economic Freedom Fighters leader, Julius Malema, is not apologetic about his support for open borders policy. Malema believes is Africanism and he's not swayed. For him it's, "Africa for all Africans". The vocal Malema was on Thursday angered by news that Ghanaian Trade Union Locks Up Foreign-owned Shops AGAIN!!!





The Ghana Union of Traders Association on Monday locked up over 40 shops belonging to other foreigners in the Eastern Region of Koforidua, saying it was against the law for foreigners to be engaged in retail trading.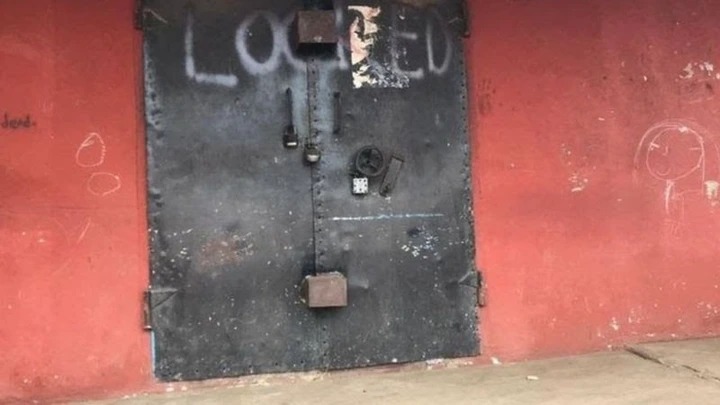 According to Malema, the closure of the shops is utter nonsense! Malema says everyone should be allowed to do business wherever they are. He has no problem with foreigners doing business even in South Africa. The EFF leader has been criticized in numerous occasions by South Africans who are against foreigners in the country, accusing them of increasing crime rate in Mzansi.





But what Ghana is doing is called taking care of home before taking care of your neighbours but Malema doesn't know that. Other people are protecting their countries unlike what is happening in South Africa. Big up to Ghana.
However, some people opine that what Ghana has done defeats the purpose of a unified Africa though, as almost all big companies in SA are foreign. "I am sure it is the same in Ghana too coz there is a shoprite, MTN etc. Yet nobody is closing those companies down," a Twitter user said.