This happened earlier this morning in Pedi near King Williams Town. The Eldo Coach bus had a flat tire then it bursted that's when the fire started.
Good news is NOBODY WAS HARMED. BAD NEWS is that the bus had no fire extinguishers and people lost their luggage.





Passengers had to hurriedly evacuate the bus after the blaze, which left it completely gutted.
The bus caught fire around 8:00 am.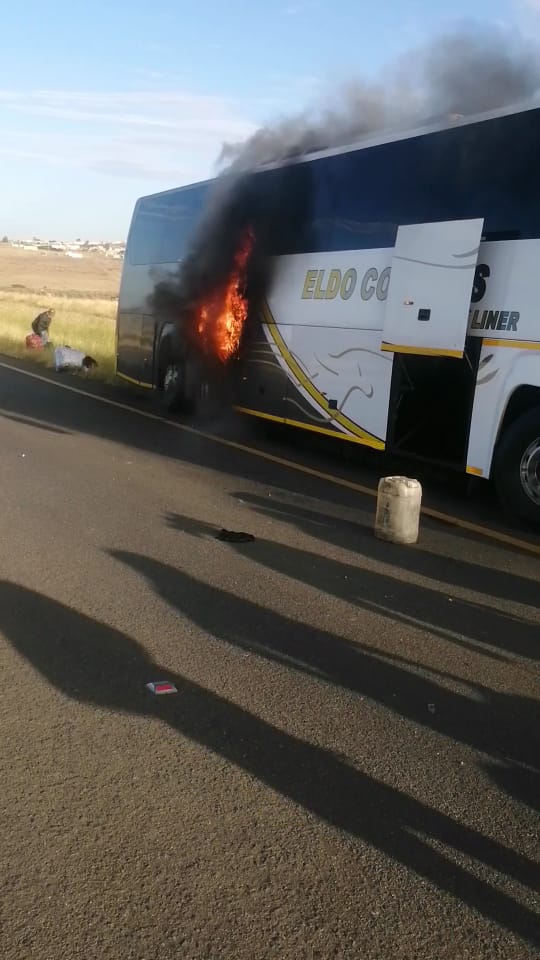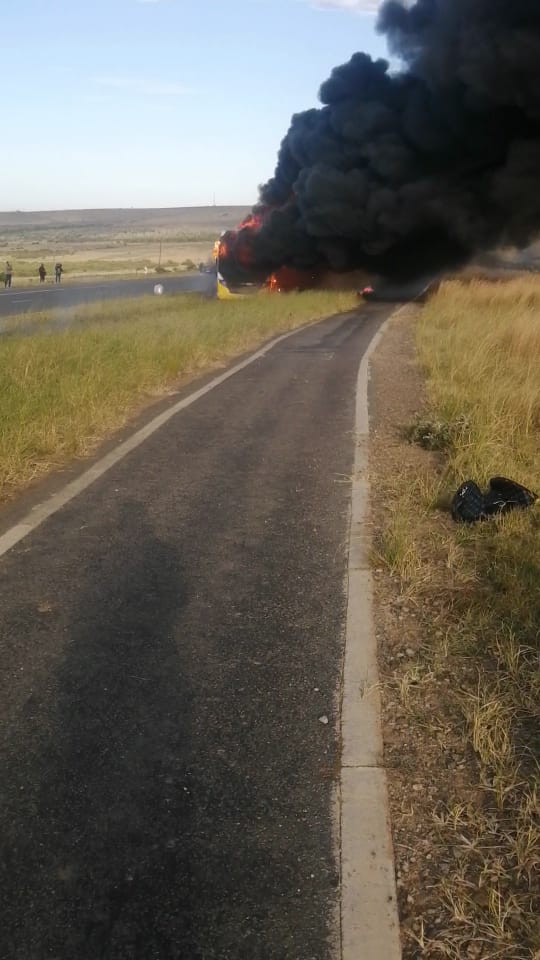 It is not clear yet where the bus was coming from – The DRIVER told the authorities that nobody lost anything and people starved there many hours without any help from
eldo coaches.