Watch: White EFF member Jack Markovitz explains his reasons for protesting
Amid the ugly scenes that have marred the streets of Brackenfell over the past two weeks, the need for peaceful dialogue and resolutions has never been greater. This is probably why Jack Markowitz became something of a viral star on Friday, after the white EFF member passionately expressed his support for the protests.



How many white South Africans support the EFF?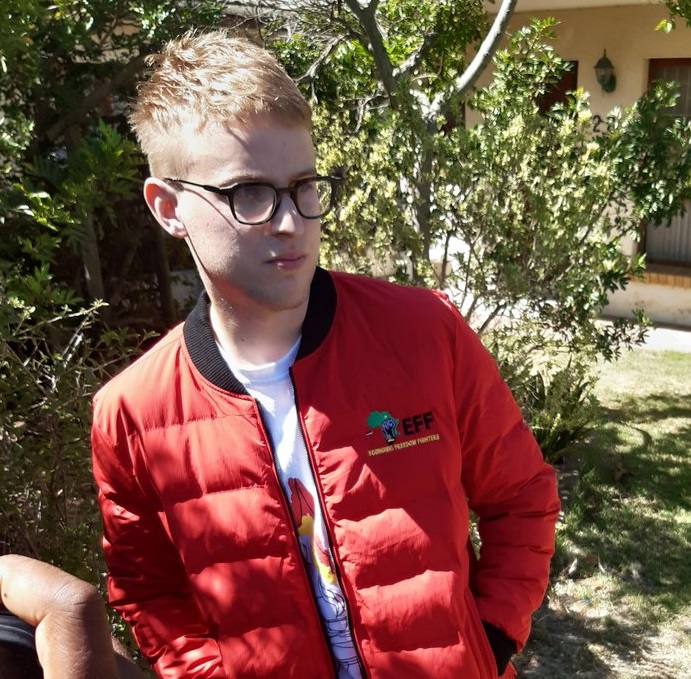 The Cape Town-born activist has been a member of EFF since he was 18. Markowitz is something rare for the Red Berets: A 2019 poll estimates the party has about 11,000 white voters in the country – but the Brackenfell resident is rock – in the courage of his convictions.



Speaking to the media this morning, Markowitz said he was attending protests outside Brackenfell High School "to have a showdown" with the wider white population in South Africa.
"Racism is instilled in the bones of the people in Brackenfell, as it is all over South Africa, but it is more open here. I went to a private school here. We saw racism everywhere, there were exclusively white parties in the parties. Things have gotten worse over the past 30 years. Today we want to have this confrontation with white citizens.
"We're here to start a conversation about land and generational wealth. I have been a member of the EFF since the age of 18. I fully agree with their message. No other party discusses this issue. The ANC is a neoliberal party. As white people, we keep our parents' money. There was no cure in 1994. Massive repairs are needed."



Brackenfell events on Friday 20 November
Friday, the EFF continues its demonstration in front of the local school. The protests were launched after a group of students and teachers allegedly staged a white-only matrix dance – but these claims have been vigorously denied by those involved. Unfortunately, the march was not entirely peaceful.



Police were seen deploying tear gas, water cannons and stun grenades to quell some of the protesters. They allege that the EFF members intentionally deviated from their intended route.
Watch video below: