Black Coffee left social media fuming after he posted a story that was suspected to be directed to his ex-wife Enhle Mbali Mbali Mlotshwa.





Enhle opened up about her life journey over the past 3 years.
Enhle said the last 3 years of her life have been testing. Emotionally, physically and mentally. She has been through so many life changes and she is grateful that the universe continues to show her how great she is. She would fell the spirit of hopelessness reminding her of her unhappiness.





Enhle Mbali said that she had to have some deep conversation with herself and decide why she was letting herself down. She asked herself why she was neglecting herself. Mbali said 2020 was the year which life began for her.
Enhle also opened up about how she relates to Jada Smith, and she allowed herself to be treated badly and being a victim when she knew she wasn't. Enhle said only her has the power to give people permission to mistreat you.





Enhle also opened up about being mistreated by people because she allowed them.
Enhle also spoke about being lied to, mistreated and cheated on because she allowed it.
Currently, Enhle Mbali is embattled in a messy divorce settlement with DJ Black Coffee who has allegedly cheated numerous times and impregnated a woman out of wedlock.





Enhle revealed that in her 30's she got a revelation and found herself again. While in her 20's she neglected herself too much.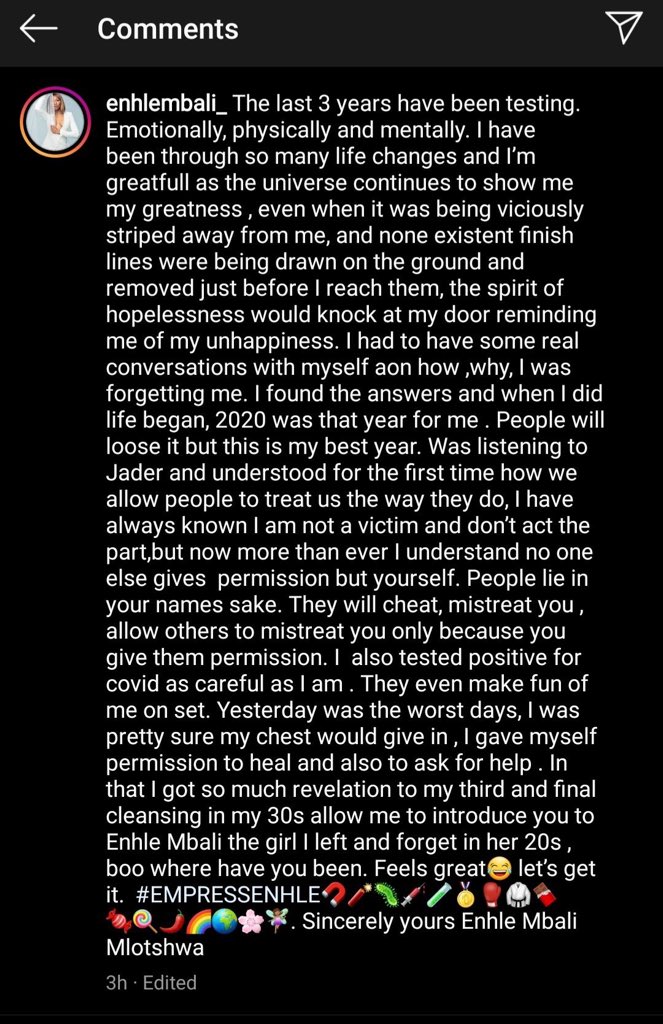 It seems this did not sit well with Black Coffee as he posted " Seek help please " which angered people who believed he was mocking Enhle's painful journey.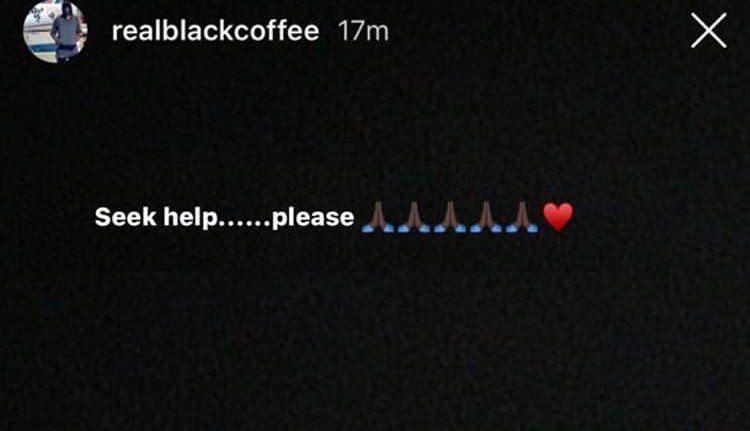 One social media commented that men will cheat on you and make it seem like you are crazy for hurting.