Nandi Mbatha and Naak MusiQ in a romantic relationship
Despite keeping it secret, the dots were quite easy to connect that Nandi Mbatha and Naak MusiQ are in a romantic relationship.
The actress shared a photo of herself with a man whose face wasn't clear in the photo and further muted her comments.
Thanks to the tattoo on the man's leg, which turned out to be identical with Naak Musiq's tattoo.
The man's outfit was also the same with the one on Naak's body.



However, the two are yet to publicly confirm their relationship.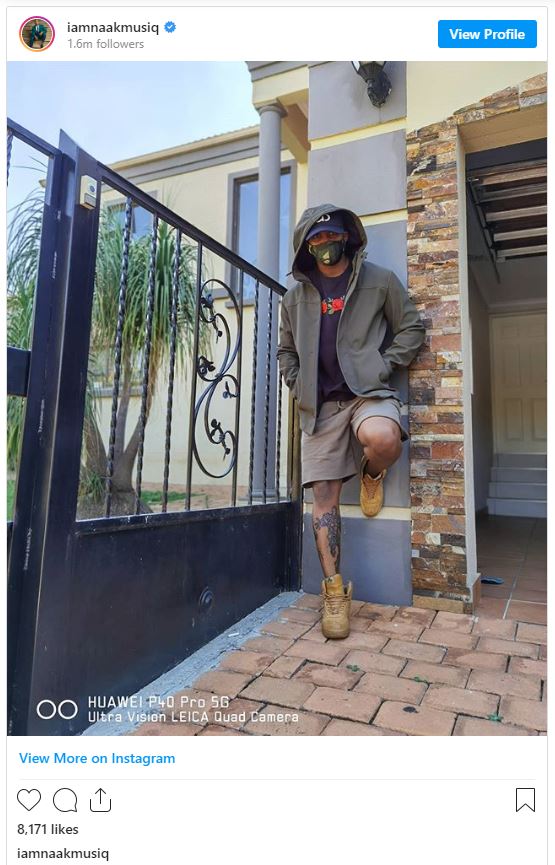 Meanwhile, it's no more news that Nandi split with Tellaman, but early this year, it was revealed that the junior creative director of Quiteria Atelier, Mpho Motsi and the model were romantically involved.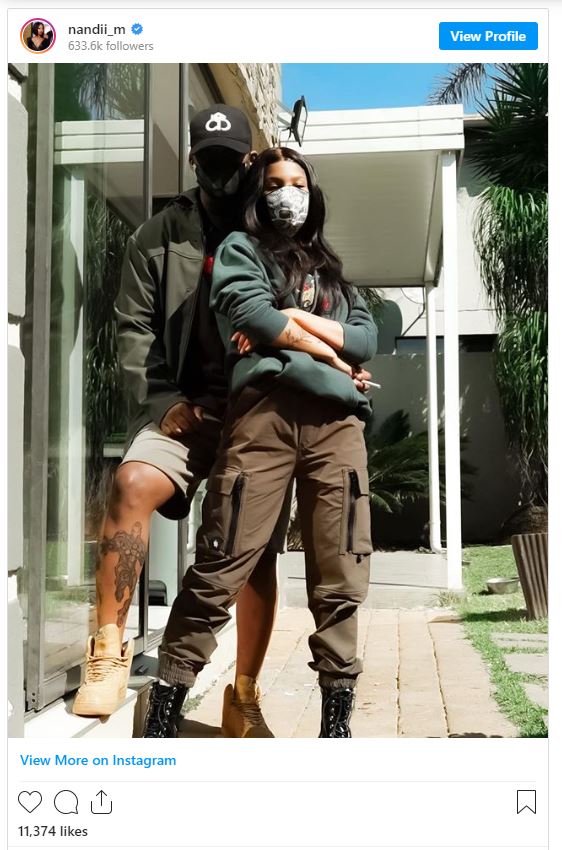 Naak MusiQ also commented on Nandi Mbatha photo she posted on her instagram wearing a bikini , asking "Intombi kabani le" and she reply with Naak Music tag.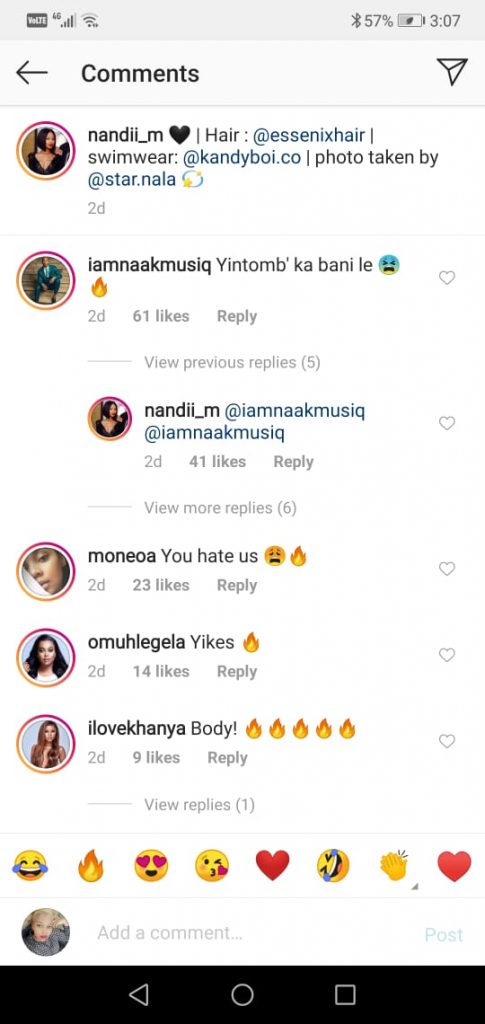 In January Nandi was reported bagged herself a new man named, Mpho Motsi. The young man is a 24-year-old junior creative at Quiteria Atelier and their relationship was reportedly solid. Nandi is one of the brand ambassadors for clothing label, Quiteria Atelier, and allegedly, the lovebirds met at the QA studios. Upon contact with Mpho, he confirmed to Sunday Sun, that he was indeed in a romantic relationship with the actress and didn't care who she dated before him.