Khanyi Mbau Roasted On Twitter After Posting Her Over-Bleached Body
Khanyisile Mbau is a South African actor, personality and music. Most people know her for being a Gold Digger, the first woman to own a Lamborghini is Mzansi and the crazy reason why people know her it's because of enhancing her skin colour





Many people say she uses bleach to make her skin more whiter, some say she uses injections that makes her skin tone change to a lighter complexion. But this time around it looks like she has taken it too far.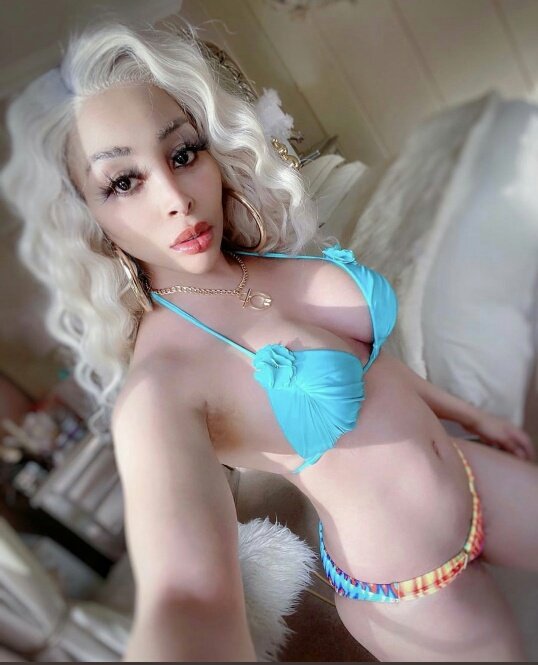 Black Twitter was all on top of her after she posted this picture yesterday. People are not yet sure whether this picture is filtered or not, but they did not waste their time but to marinate her.





Some said that South Africa has finally found their own Michael Jackson in woman form. With a skin tone like this, she looks exactly like the late Michael Jackson who is black but applied Plastic Surgery that made him look like a funny doll.
Some of them mocked her by saying, "maybe she's living with albinism, and we just don't know". Some said she used jik.



if you think life is confusing, remember Khanyi Mbau is black and Benni McCathy is colored https://t.co/glrlrlwBPE

— Ma1️⃣0️⃣0️⃣0️⃣ (@justtlou_) May 21, 2020
Can someone tag Khanyi Mbau and ask her what kind of witchcraft is this? pic.twitter.com/4fYP7CMl2i

— Success 👑👖🎒👗 (@NangamsoTolashe) May 21, 2020
Yazi wayemuhle kanjani Khanyi Mbau when she was dark 💔 https://t.co/xjvLs8tAHf

— MNQOBIE WARRIOR (@MnqobieW) May 21, 2020
Then another fan posted an old pic of Khanyi before, when she was chocolate skin and captioned "I miss the old khanyi"