The SA 21-day lockdown announced by President Cyril Ramaphosa on Monday will start from Thursday at midnight. There are rules that should be followed during the lockdown or you may find yourself in jail.
The lockdown is a desperate measure by the government in a bid to curb the spread of the coronavirus (COVID-19) rocking the country and world at large.
Below are the rules that everyone will have to follow during the SA 21-day lockdown:



DO NOT travel for ANY reason other than Medical, Basic Needs or Food. You could face 1 month in jail and/or a fine if you leave home for any other personal reason. Keep your groceries receipts, doctor's notes, pharmacy receipts, etc with you as proof of your reason for travel.
Always keep your ID and Drivers License with you when you do have to travel.
The Government has the right to test you for Coronavirus, detain you until the test is completed (which now takes up to 7 days due to the sheer volume of tests) and place you under quarantine. (Make sure someone always knows where you are going and when you will be back. If you are detained/quarantined, please keep someone apprised of the situation.)
DO NOT take any detours, go straight to your destination and go back home.
If you do get stopped at a roadblock: Stay calm, be clear and be humble. Do not get aggressive or impatient.
If you have to travel for work, you will get a letter certifying this to be the case. Make sure you Manager/MD knows you are travelling for work, has authorised the trip and to expect a call from the Police/Army. Keep this letter handy on any work travel.
This lockdown is not about you. So, don't be selfish, stick to the rules and keep the rest of us safe and healthy. The Government has warned of more stringent methods to control the outbreak, so please stick to the rules and let's get through this without further escalation of the situation.
House to house testing may be performed and you cannot refuse to be tested or quarantined.
South African Lockdown Guidelines & Information
1. What is a lockdown?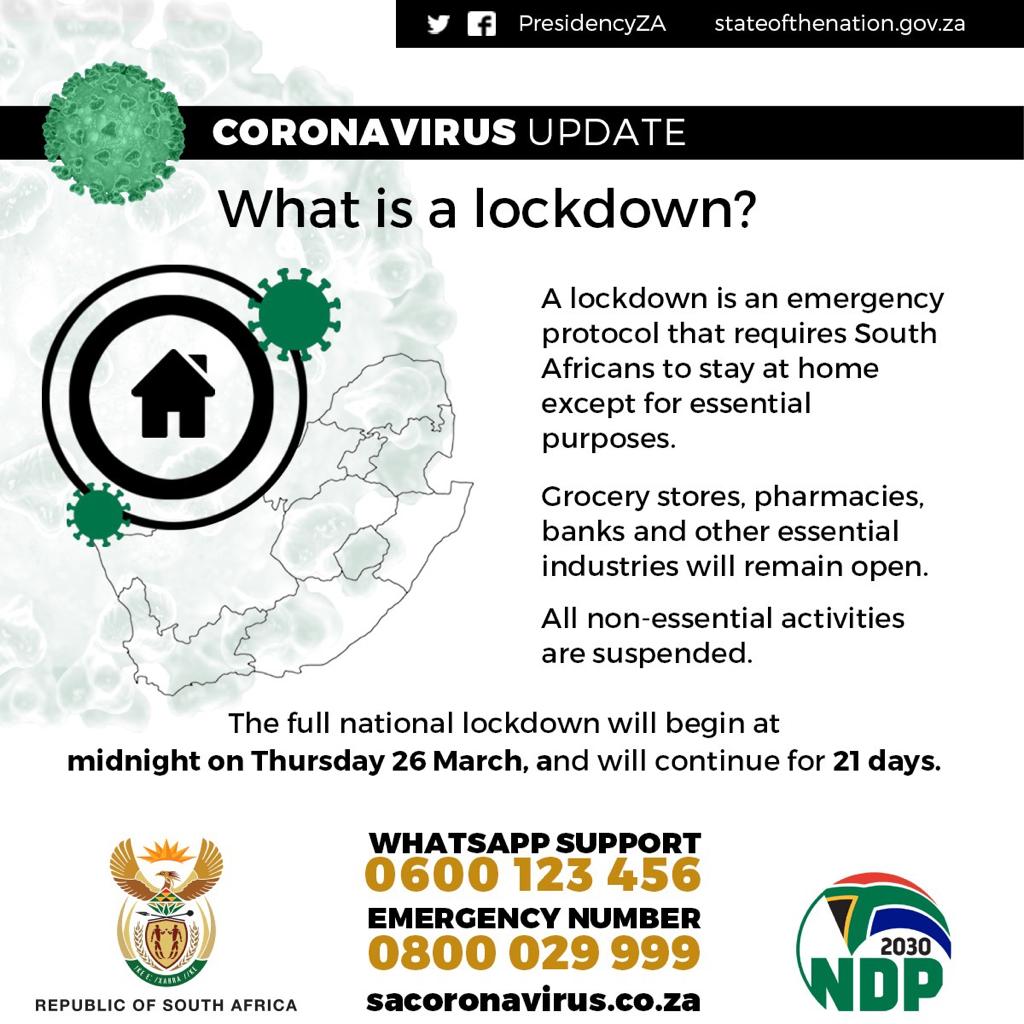 2. What is the purpose of a Lockdown?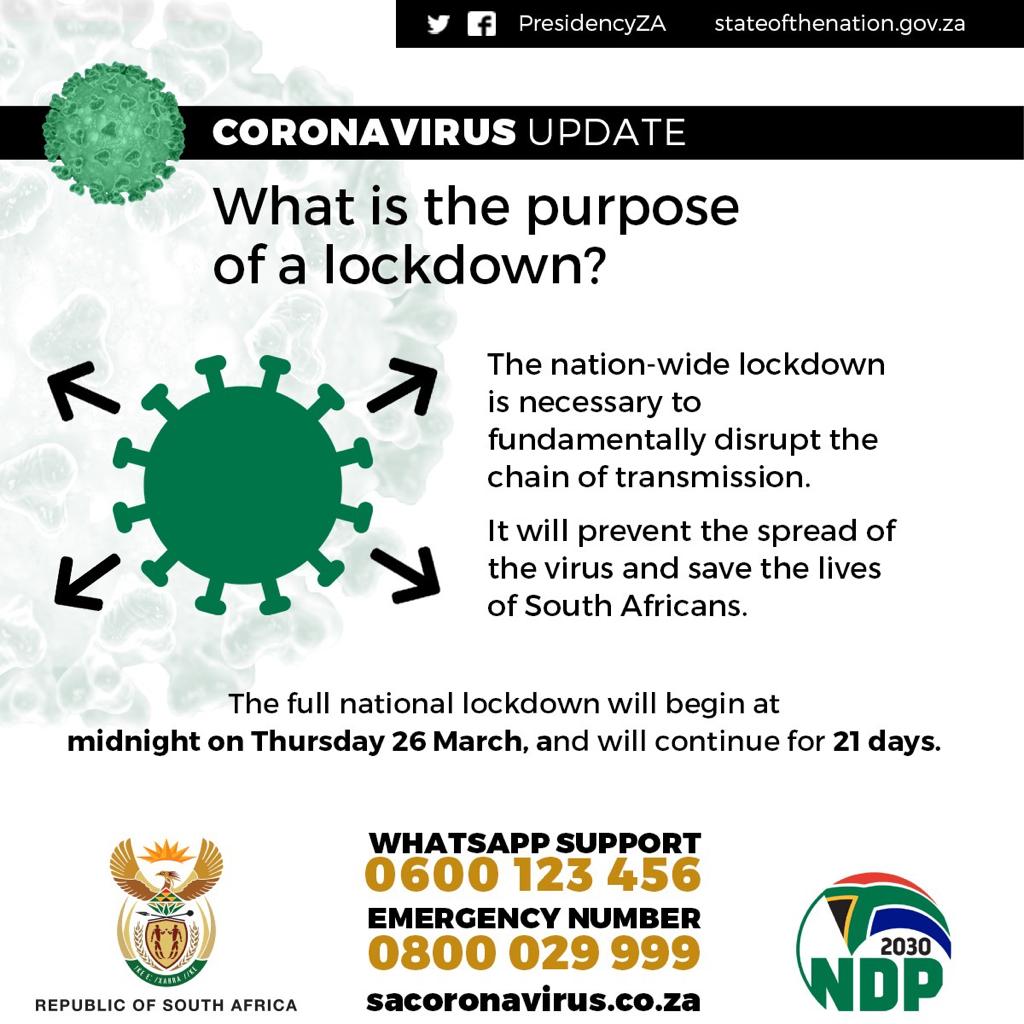 3. What will I be able to do under Lockdown?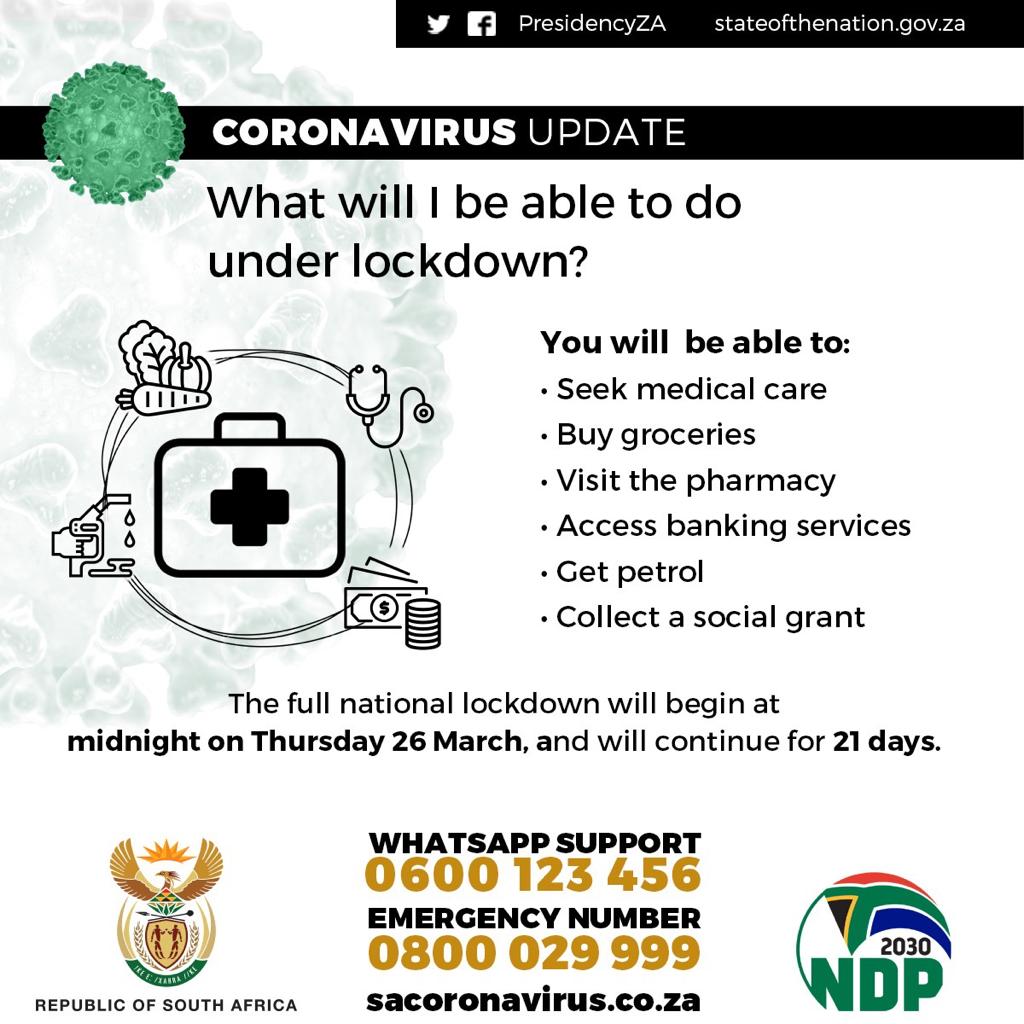 4. Who will remain at work?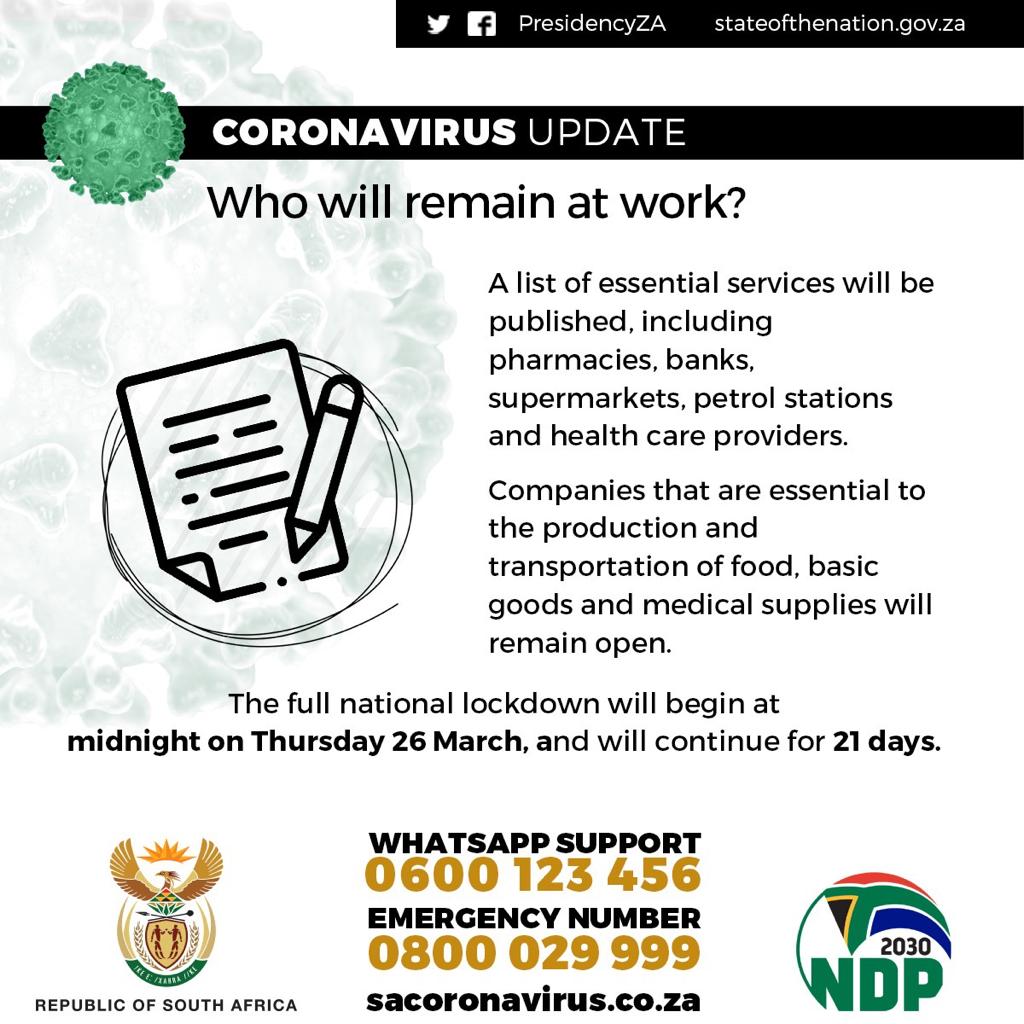 5. What if you have an emergency?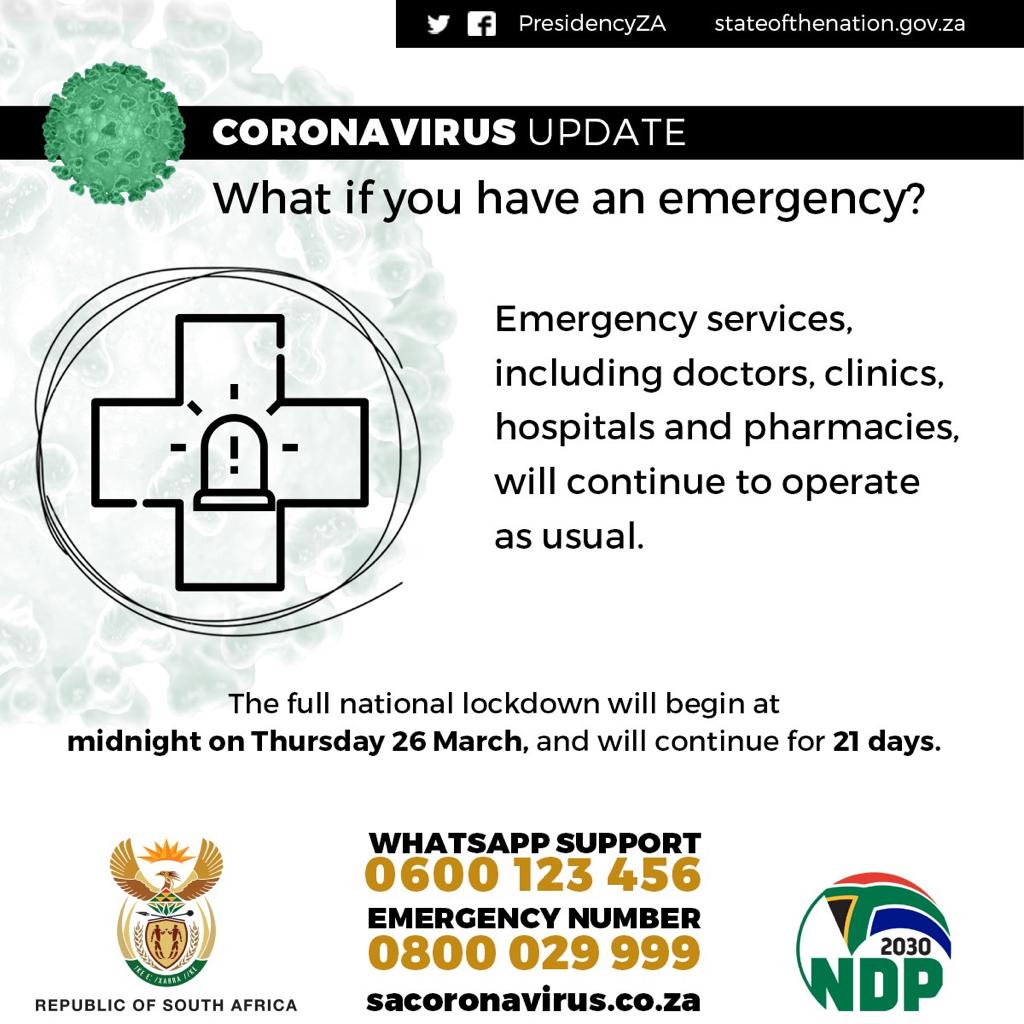 6. Should you stock up now?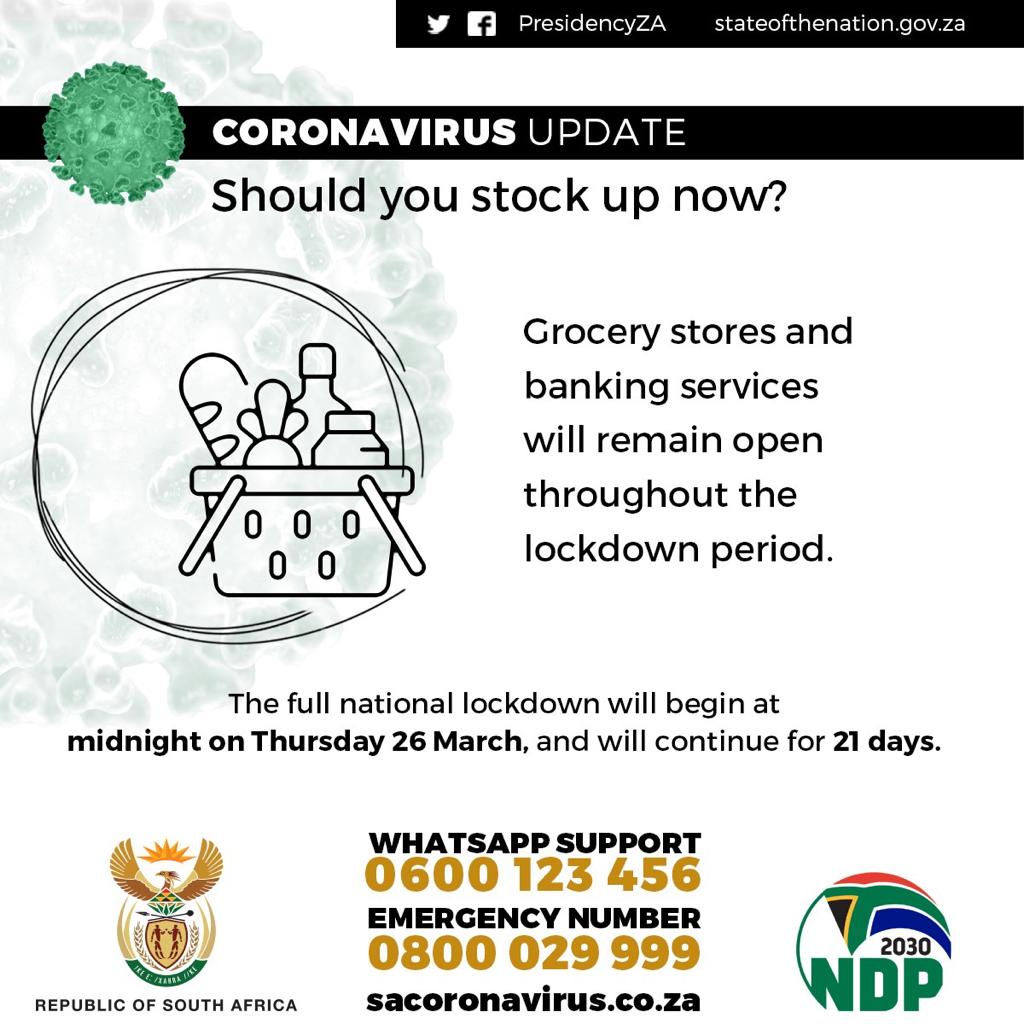 7. Can you go to work?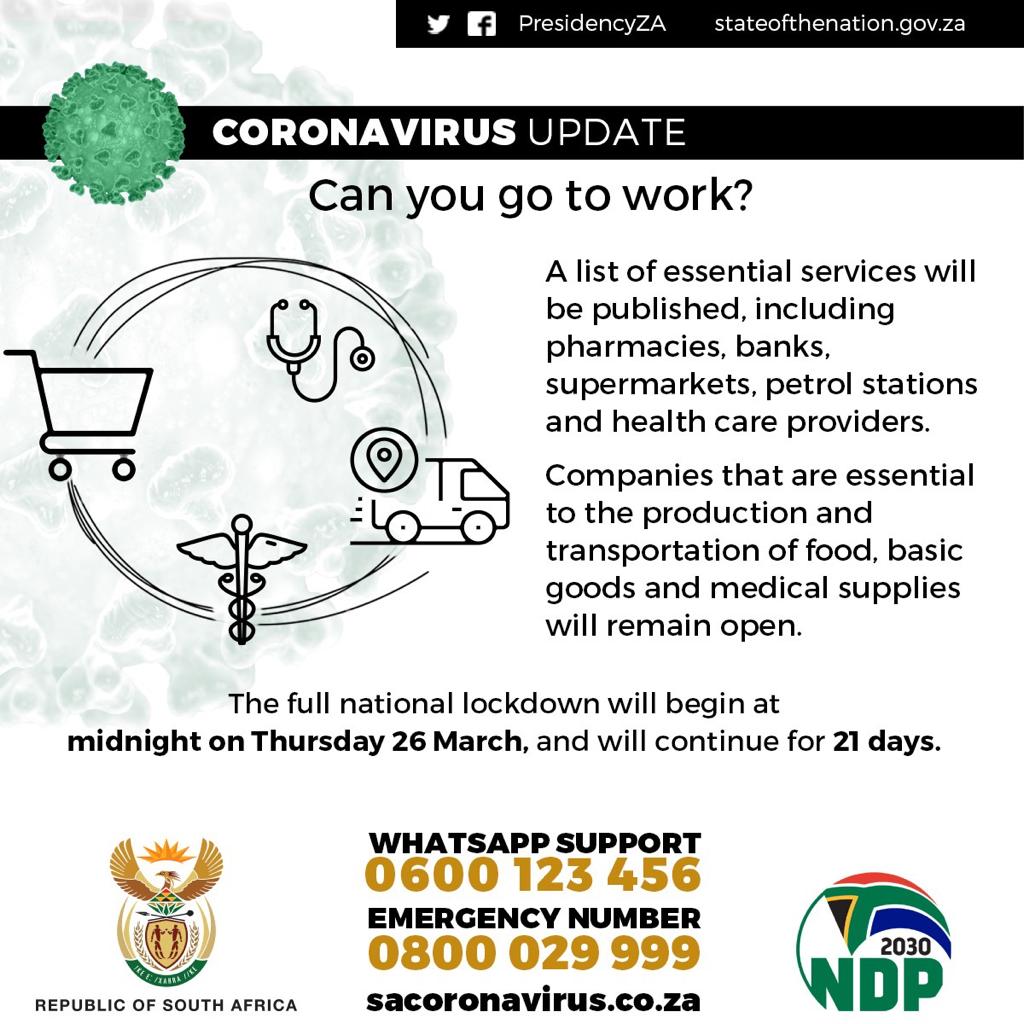 8. What happens if you break the rules?