SOCCER STARS' DARK SECRET
FORMER Kaizer Chiefs captain Jimmy Tau and current Golden Arrows coach, Steve Komphela, are sitting on top of a deep, dark secret that is said to be haunting them.
It is alleged that the two are the reason their two-timing lover, Natasha'Tash'Mkhize of Tembisa in Jozi committed suicide in July 2013.
POISONED HERSELF
Sources close to the situation say trouble started after Jimmy discovered that the gorgeous Natasha was two-timing him with Steve.
Three close friends of Tash's, who wish not to be named, tell Move! that she had a mixture of rat poison and yoghurt to take her life. They say Tash later passed away at the Life Carstenhof Clinic in Jozi after driving herself to the clinic.
One of the friends say when Jimmy discovered that Tash was cheating with Steve, he became angry and threatened to kill her.
"She came to my house the day before she committed suicide and told me that Jimmy had found out about Steve and he threatened her. She was scared of Jimmy because he is well connected and losing him meant losing many things," says the source.
Former Kaizer Chiefs captain Jimmy Tau and his late sweetheart, Natasha Mkhize. The alleged black Golf 5 that is said to have been bought for Natasha Mkhize by Jimmy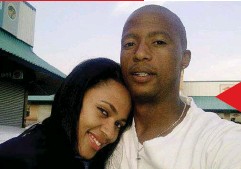 ANGER OVER AFFAIR The source further claims that in early 2013, Steve who was madly in love with Tash, bought her a grey Polo GTI, while Jimmy bought her a black Golf 5.
"When Steve found out that Tash was dating Jimmy he wanted to end their relationship and go back to his wife," says the source.
Another source, who attended the funeral, tells Move! that Jimmy never came to the funeral. She also alleges that Steve paid for the burial of Tash.
The source says that after Tash was buried, both her lovers took back their vehicles.
The Polo GTI that was bought by Steve Komphela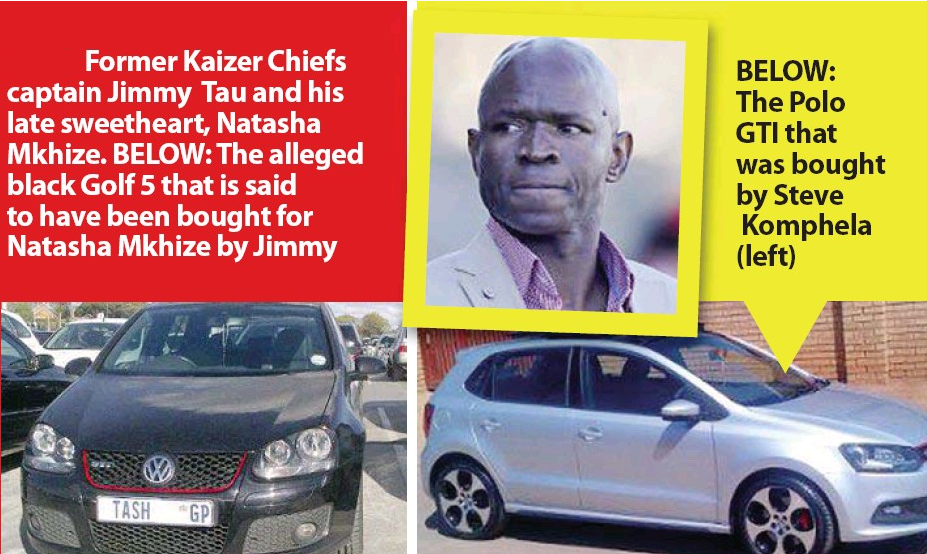 PRIVATE MATTER When Move! contacted Tash's brother Sabelo Mkhize, he confirmed that Steve was dating his sister.
"As the family we would like to keep our things private. We knew about their affair. Steve bought her a car and we gave it back to him. We were not aware of her relationship with Jimmy," says Sabelo.
BREAK-UP
Jimmy flatly denies knowing Tash.
"I don't know who you are talking about. I don't care whether you have pictures or what," says Jimmy before hanging up. It is not the first time that Jimmy has been embroiled in a love triangle. He was allegedly the cause of the break-up between Chiefs player Goerge Lebese and his ex-girlfriend Sizakele Manonga.
Attempts to get comment from Steve proved fruitless. His cellphone was on voicemail, apparently to avoid the media following his recent appointment at Chiefs.
Steve's agent, Tim Sukazi of Quality Talent Sports, complained about the timing of the article. "I do not know why you are doing this story now and I know nothing about this. It's like a movie. I will talk to Steve and get back to you." M
WE KNEW ABOUT THEIR AFFAIR. STEVE BOUGHT HER A CAR