Bullying on social media is happening on a daily basis but not everyone is strong enough to can endure cyber bullying.
A disabled young woman by the name of Belinda on Twitter fell victim to cyber bullying on Twitter and she couldn't stand the hate tweets directed at her.
Belinda whose twitter handle is @Belinda_siri suffered from a condition called scoliosis.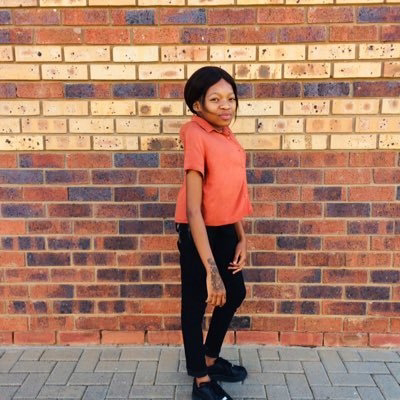 Scoliosis is a sideways curvature of the spine that occurs most often during the growth spurt just before puberty. While scoliosis can be caused by conditions such as cerebral palsy and muscular dystrophy, the cause of most scoliosis is unknown.
There's a recent trend on twitter called decades challenge where users post a picture of themselves taken ten years ago and a picture taken in 2019 for comparison. Everyone is partaking in this challenge including celebrities and it has been fun for everyone until Belinda decided to participate and then she was bullied for it. One user even went as far as saying you are still ugly after a decade.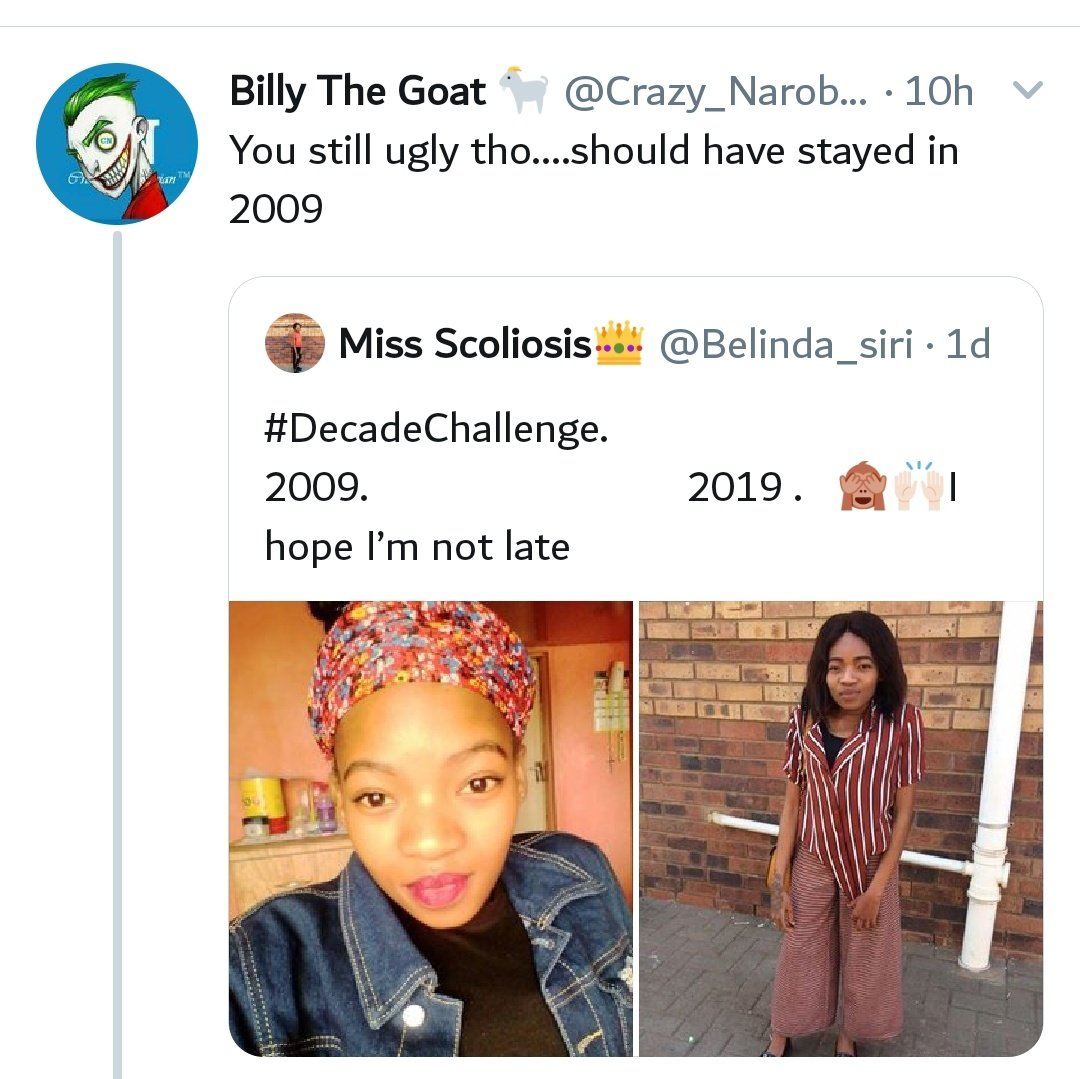 Belinda who goes by Miss Scoliosis on twitter did not take the bullying very well, she took it to heart.
On one of her tweets, Belinda stated that she had a mental break down due to the comments, "i am still having suicidal thoughts, it hurts so bad" she said.
It seems like the negative comments about her and her disability got to her and she eventually thought the only wait out is to take her own life.
She then tweeted quoting @akreana_'s "o jewa keng" tweet and said "tell my mother i am sorry!"
And the she tweeted a picture of her hand full of pills, indicating that she is about to overdose on pills.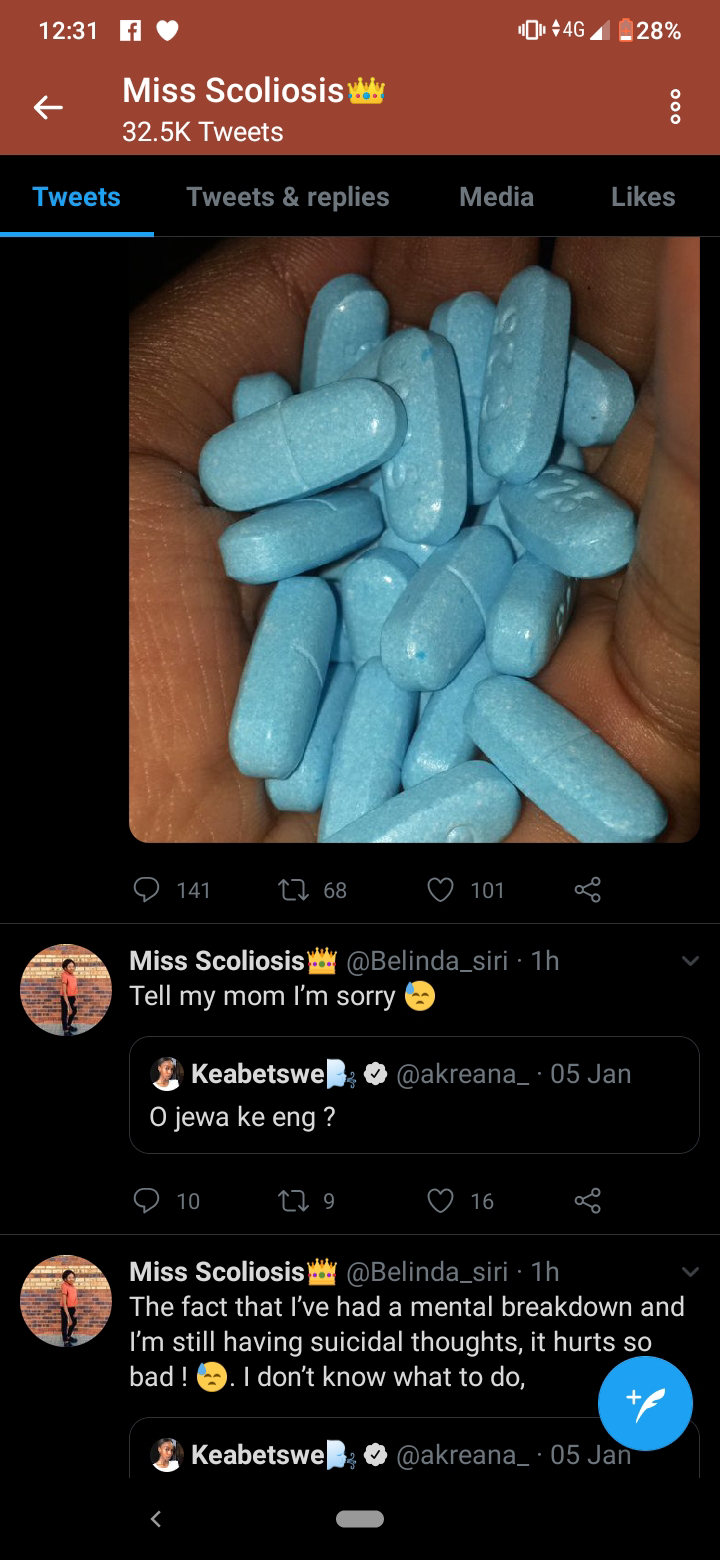 Her friends and loved ones tried to call her after she posted her series of farewell tweets but her phone was off.
Her followers tried to tweet to her pleading with her not to take her own life but their tweets were never replied.
A lot of people blamed a twitter user who goes by Billy the goat because his tweet was the last straw, it is the tweet that pushed Belinda to the edge.
Please share this article on all your social media like Facebook and Twitter so that people can see what bullying does to others. Use the social media buttons below to share.