Mihlali's Bikini Pic Causes Havoc
Yep! Youtube sensation and social media influencer, Mihlali Ndamase nearly broke the internet again on Friday night after she posted this saucy photo of herself dressed in a bikini.
Her gorgeous body caused a lot of havoc on social media as men and women alike could not stop talking about Mihlali's hotness.
These are just some of the hilarious reactions.
You would think ladies would be jealous about all the attention Mihlali is getting right now but nope, her recent picture serves as motivation for some ladies to get right back to their gym routines.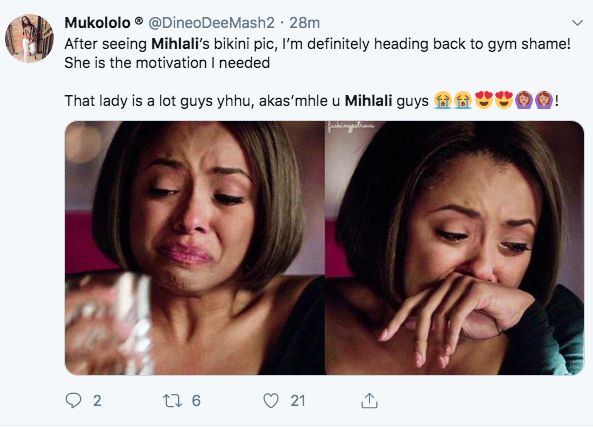 While on the other hand, certain gentlemen would give Mihlali the cheating pass on any given day. Damn, Mihlali is that good huh.
Shame, even Khune couldn't appreciate his lady in peace without being told to hang ten for a bit as people were still admiring Mihlali's beauty.