Lion undergoes first radiation treatment in Muelmed Mediclinic, Pretoria
The very first lion at Lory Park Zoo, named Chaos, underwent its first radiation treatment session for skin cancer at a Muelmed Mediclinic in Arcadia on Tuesday, Rekord East reports.
Kara Heynis, manager of the zoo in Midrand, said 16-year-old Chaos was diagnosed with skin cancer in mid-April.
"After much deliberation, we decided to move ahead with the radiation treatment.
"Chaos was treated in Pretoria for his first session and will receive three more treatments," said Heynis.



She said the treatment procedure was extremely quick, as it took only about five minutes for the radiation.
She said Meulmed was the best choice as the clinic had offered their services to animals before and worked closely with the Onderstepoort veterinary clinic.
She said staffers and Zoo frequenters have been very worried about Chaos.
"He is like our child here at the zoo. Chaos is a big teddy bear full of love!"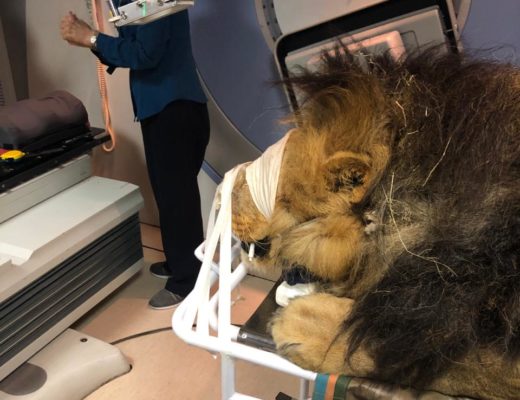 Chaos undergoes treatment at Muelmed Mediclinic in Pretoria.