PICTURES: This is how Russia's sad World Cup opening compared with SA's 2010 spectacular




The Russian FIFA World Cup was opened in Luzhniki Stadium, Moscow, on Thursday afternoon–  and left most scratching their heads.
In sharp contrast to South Africa's 2010 opening spectacular, the Russian opening only lasted 15 minutes, and had little to write home about.
It featured British singer-songwriter Robbie Williams performing some of his most successful singles including 'Let Me Entertain You', 'Feel' and 'Angels'.




South Africa had Shakira's Waka Waka – Russia had Robbie William's middle finger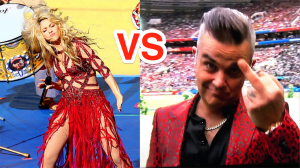 Shakira's performance of Waka Waka with local afro-pop group Freshlyground went down with little to no controversy, while William's used his performance to throw a rude sign at millions of people watching around the globe.
---
South Africa had a burning calabash – Russia had a bird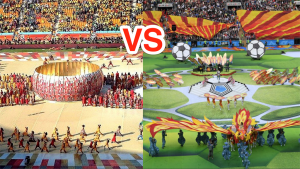 The South African world cup opening ceremony had a calabash, a mug used at traditional gatherings, while the Russian World Cup had a brightly coloured yellow and red bird.
---
South Africa celebrated Africa – Russia celebrated soccer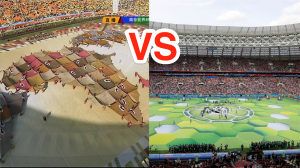 South Africa's opening ceremony focused on Africa's role as the cradle of humankind, but Russia's opening ceremony mostly contained references to soccer.
---
South Africa had airplanes – Russia… didn't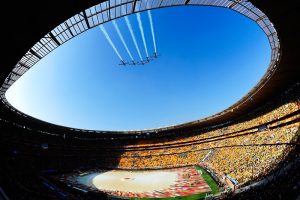 South Africa had thousands of drummers and dancers – Russia had a few trapeze artists

South African perfomers wore traditional clothing – Russia's didn't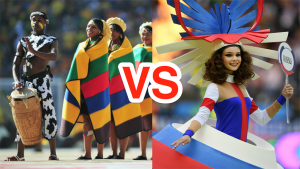 South Africa had drummers – Russia had a man juggling soccer balls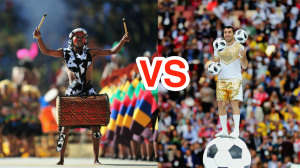 If that left you nostalgic for the 2010, here Shakira's performance of Waka.