Must Read: Government must start to implement online application for Unempleyed Graduates
Technology is taking over the whole world yet we understand the system of sending the hardcopies via Post Office government is gaining something from that – government must start to enrol online application for graduates who want to apply for internship only.
Just imagine you are a graduate sitting at home –no income, asking money from the parents. Yet government is opening the opportunities for interns but the system of sending application via is taking money from the poor's.




Let us break it down for you how hard it is to be an unemployed graduate to apply for just one internship post.
R18 for fast mail envelope.
R1.50 x 3 Pages = R4, 50 for CV printing.
R1.50 x 6 pages = R9 for copies of ID, Driver's License, Matric certificate, Diploma results, diploma certificate.
Total: R31.50 excluding transport to go town and do all this things.
Let me break it down for you transport included + Cover letter.
Transport cost to own is R30 include return. (Estimated)
R1, 50 x1 page for cover letter.
Total = R63
We didn't include R4.50 for z83 form printout so total is:
R67.50




Just imagine if you have 5 Post that you want to apply for how much you can pay just try you lucky.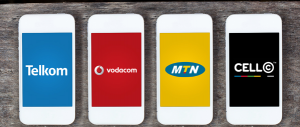 As much as data bundles prices are too high but they are considered as a better option to resolve this issue – instead of going around with hard copies it is easy to compile documents from hard copies to scanned documents for almost 3 months you can use those documents easy to apply online without wasting money going around.